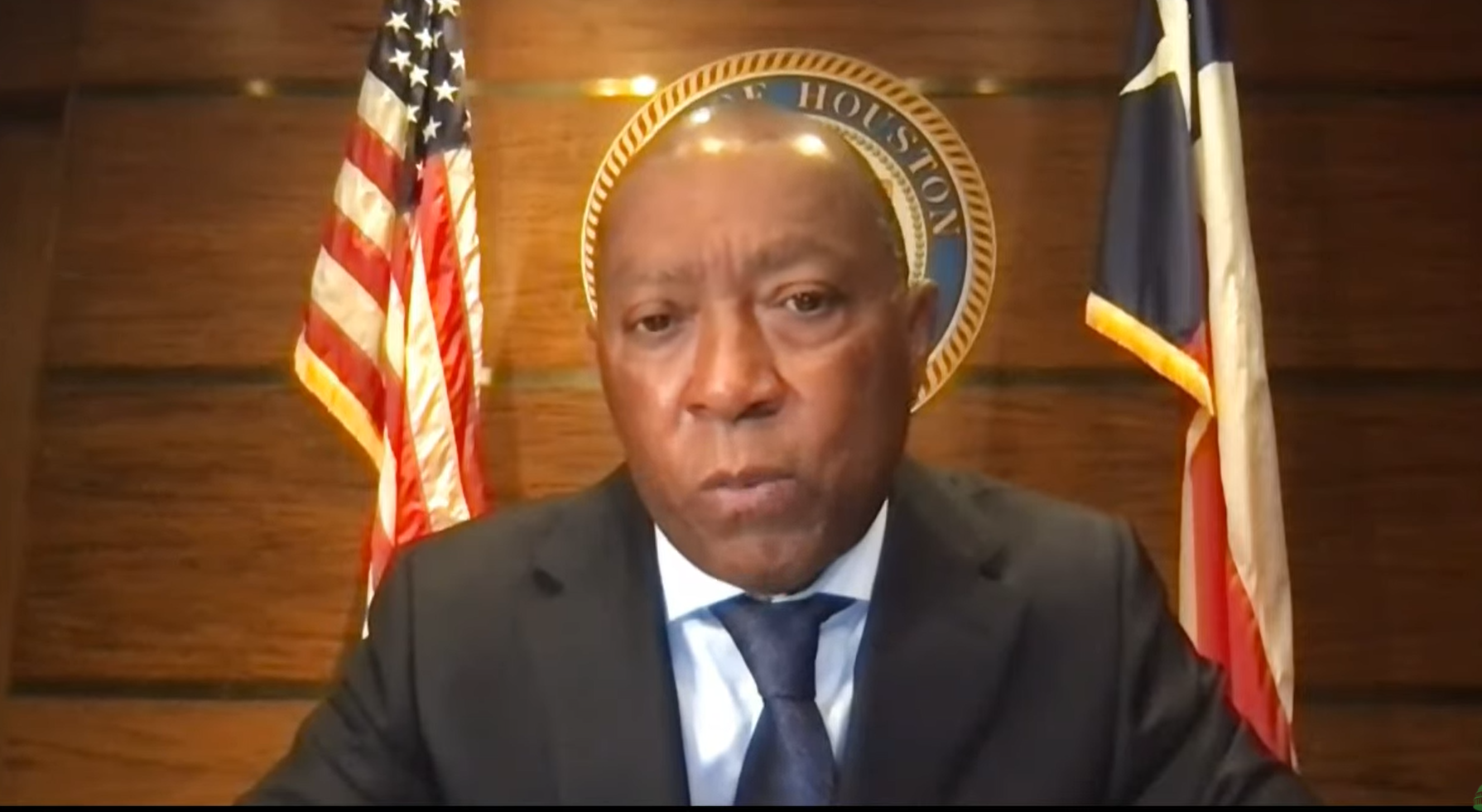 Congress is looking into the Texas power grid failure during last month's winter storm. Houston's Mayor urged Congress to ensure the Texas Legislature will act against future extreme weather.
Mayor Sylvester Turner blasted Texas state lawmakers for a lack of action in preparing for extreme winter weather, during a congressional hearing Thursday on last month's severe winter storm.
Turner told members of a House Energy Oversight subcommittee that he had made recommendations to secure the grid back in 2011, when he was a state representative.
"After the winter storm of 2011…I filed House Bill 1986 that specifically would have authorized the Public Utility Commission to mandate ERCOT have sufficient reserves to prevent blackouts like what occurred in 2011 and 2021," Turner said. "That bill was not given a hearing. I also wrote a letter to the PUC in 2011 specifically saying that allowing power generators to increase their charges from a few hundred dollars per mega-watt to $9,000 per mega-watt when demand exceeded supply would be very costly to the entire system."
When Rep. Marc Veasey, D-Fort Worth, asked Turner what he thought the Texas Legislature needed to do to prevent future such disasters, Turner said, "I think, one, there needs to be a full acknowledgement that climate change is real, and once you acknowledge it, then you build it into your strategies. Number two, we can no longer rely just on a market incentive system. There will have to be requirements to weatherize our system. That's a must. And if we're going to continue to be a closed grid, ERCOT, 90% covering the state of Texas, then we have to take every necessary step to make sure that there's adequate energy supply in peak demands."
Turner pushed back frequently against assertions by members of Congress and one of his fellow witnesses that an overreliance on renewable energy, particularly wind energy, contributed to the grid's failure.
In a sharp exchange with Rep. Dan Crenshaw, R-Houston, Turner said, "What I would remind you is that over 67% of the power in the state of Texas is natural gas, coal-fired, and nuclear. Renewables count for a far smaller percentage."
Turner deflected a question by Crenshaw asking if the mayor would take responsibility for the failure of 20% of Houston's own generators during the storm. Crenshaw ultimately cut Turner off to question another witness, telling Turner that if the mayor wished to communicate further, he could respond to some of Crenshaw's text messages, which Crenshaw said the mayor regularly ignored.
The mayor also had harsh words for the power companies, which he blamed for providing inadequate and incomplete notice of the blackouts ahead of time.
"We were told that there would be rolling blackouts that would last no more than one to two hours, and at a press conference at 5 p.m. on Sunday, (Feb. 14,) that's what we told the people in the Houston region," Turner said. "These were not rolling blackouts. These were power outages that lasted for three to four days."
Turner outlined steps the City of Houston is taking to prepare for future extreme weather events.
"To minimize any future blackouts," he said, "the city is adding even more redundancy to its water and wastewater systems, priority assets and exploring pilot initiatives using micro-grids which tie-in directly to the Texas grid and stays on 24/7."