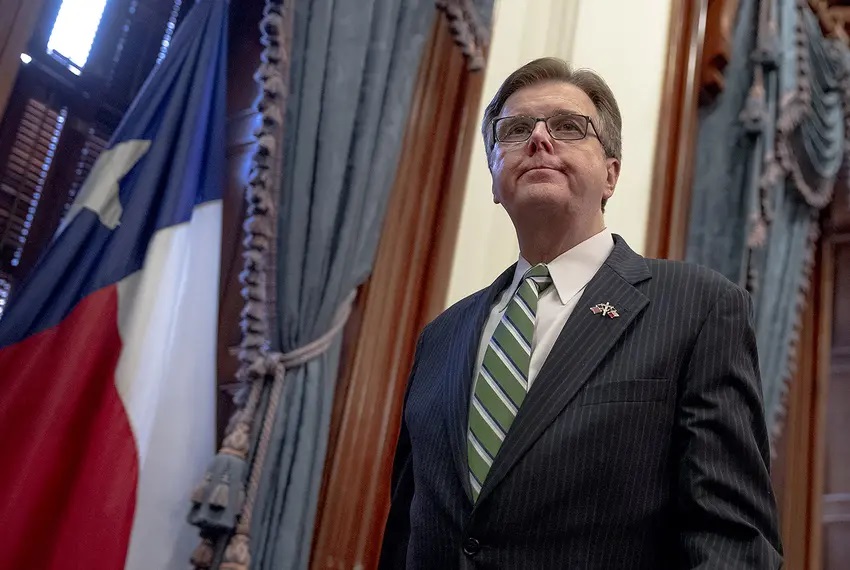 Lt. Gov. Dan Patrick on Monday said that state lawmakers will take action to make sure last week's winter power outages don't happen again, vowing to subpoena top energy officials if they won't testify to the state legislature.
The lieutenant governor, who spoke in Houston Monday, insisted that top officials from the Public Utility Commission, the Electric Reliability Council of Texas, and generators and transmission companies would have to come testify themselves as hearings began this week.
"We don't need middle management people coming in making excuses," Patrick said. "We want the people who made decisions and who are in charge of these companies. And if we must, and we seldom use this power, but if we must subpoena people to come and testify, we will do that."
He added that there would be "many hearings" into the disaster throughout the session beginning Thursday, and added that he would take personal responsibility for making sure the legislature passed substantive reforms to the state's power system.
"I will not let any legislation come forward to the Senate during this session that does not answer all of the questions that you have, and that we in the Legislature have," Patrick said. "If it doesn't fully address this issue, then it's going to go back to the committee to be reworked. I will not accept a bill from the House that doesn't do that. And if we have to come back in special session after special session, we must get this right."
As for the cause of the outages, Patrick initially seemed reluctant to cast blame before the investigations began. But he then pointed to frozen wind turbines, if not for causing the disaster, then at least for being the first domino in the chain of failures.
MORE | 'Unfair and Untrue' — False Claims Spread About Wind Energy's Role In The Texas Grid Failure
More to the point, Patrick argued that adding to the state's renewable energy capacity could not and should not be part of the solution to the problem, arguing that "reliable" forms of energy like natural gas, coal, and nuclear power are the answer.
Patrick is not the first Texas Republican official to make such claims. Last week, Gov. Greg Abbott said in an interview with Fox News' Sean Hannity that losses in wind and solar power "thrust Texas into a situation where it was lacking power in a statewide basis."
But federal data shows that renewables account for roughly a quarter of the state's power supply. Gas- and coal-fired power were no better winterized and accounted for the lion's share of failures.
Further, countries such as Norway, Sweden, and Finland have proven able to operate wind turbines in arctic climates without difficulty.
Abbott last week added emergency items to the legislature's agenda calling for the winterization of the state's power grid.