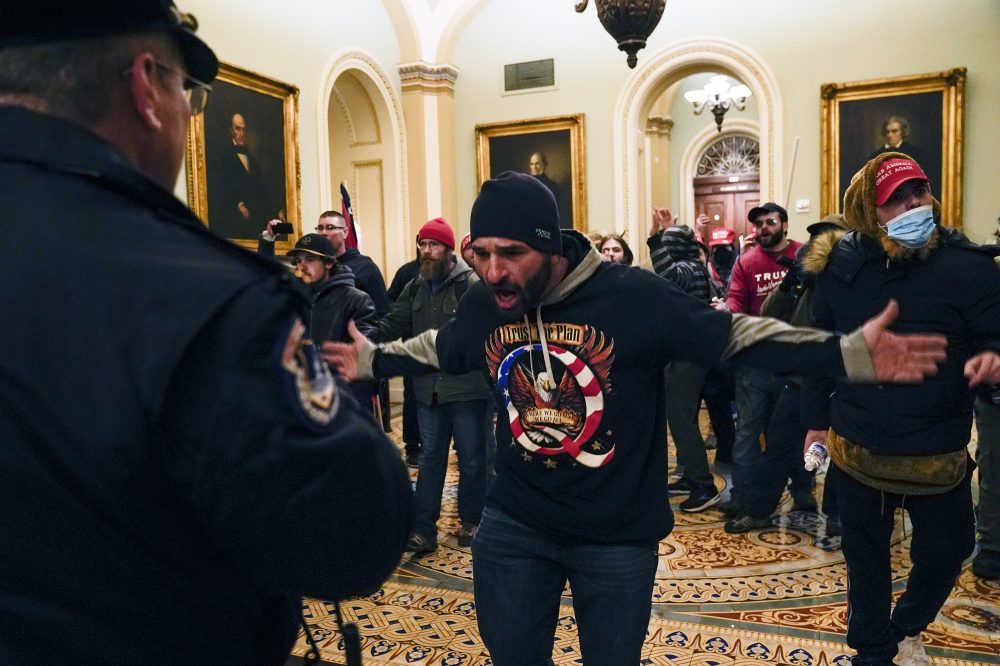 Texans overwhelmingly disapprove of the Jan. 6 insurrection at the U.S. Capitol, according to a new Univeristy of Houston poll — but the results are sharply divided along party lines.
The poll, released by the UH Hobby School of Public Affairs, showed that overall 83% of Texans strongly or somewhat opposed the Capitol riot. However, the results also showed that Republicans were significantly more supportive, with about 32% of Texas Republicans polled saying they strongly or somewhat support the riot, compared to just 8% of Democrats.
The poll also found that 83% of Texas Republicans believe voter fraud took place in the 2020 presidential election, despite no evidence to suggest widespread fraud, while 87% of Texas Democrats believe it was a fair election, and no fraud contributed to its outcome.
"It's about as strong a partisan split as you can get," said Mark P. Jones, senior research fellow at the Hobby School.
Read all of the poll's findings. Story continues below:
The online survey was conducted Jan. 12-20, just about a week after pro-Donald Trump extremists stormed the U.S. Capitol. The siege took place shortly after a rally hosted by the former president. Hundreds of people were injured, and at least five died, including a U.S. Capitol police officer.
The marchers headed to the Capitol in protest of the presidential election results, which Trump and other Republicans for weeks falsely claimed were fraudulent. Some Republican members of the U.S. House and Senate were set to formally object to the certification of the election results shortly before the violence broke out — including U.S. Sen. Ted Cruz of Texas.
Thursday's survey also broke down the popularity of Texas and national politicians among their own party.
Among Republicans, the politician with the highest net favorability rating is former President Trump, while among Democrats, President Joe Biden had the highest net favorability rating.
Gov. Greg Abbott is among the most popular politicians among Republicans in Texas, trailing only Trump and U.S. Sen. Ted Cruz, while Democrat Beto O'Rourke — who has teased a run for Texas governor — was also among the most popular politicians among his own party.
However, among all Texans, Abbott had a higher net favorability than O'Rourke.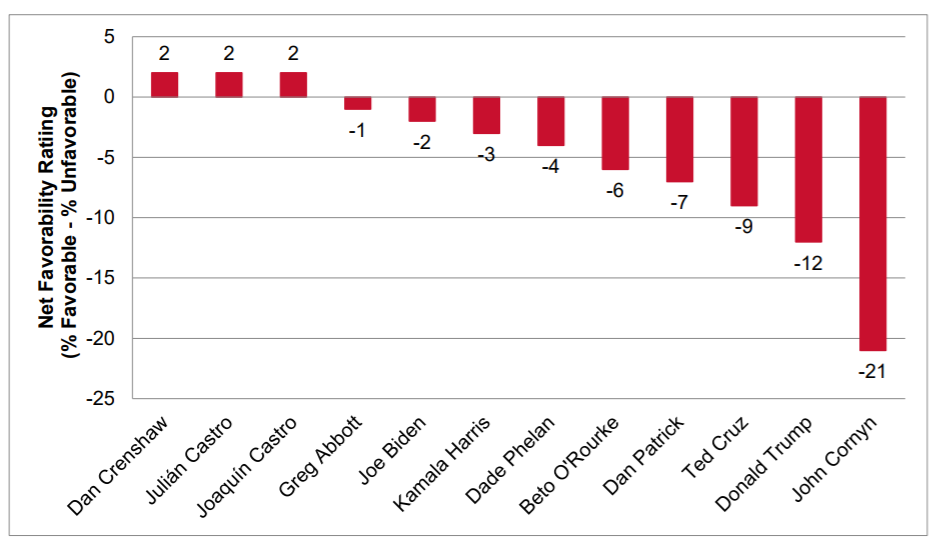 The results shed more light on the events leading up to and directly after the Jan. 6 insurrection, in which at least 20 Texans have been arrested. That's among the most of any state in the nation.
The polling came amid a still-ongoing impeachment process against Trump. On Jan. 13, the U.S. House of Representatives voted to impeach the former president by a margin of 232-197, largely along party lines. No Texas Republican voted to impeach the president.
That result — and the results of Thursday's poll — suggest that standing in between Trump and reelection is a risk some Republicans may not be willing to take, Jones said.
"Anybody who wants a political future within American politics as a Republican, voting against (Trump) is going to be a very dicey effort," he said.
The results also appear to be reflected in last week's procedural vote over the constitutionality of holding Trump's impeachment trial in the U.S. Senate. That trial is set to take place Tuesday — but last week's vote could be an early indicator of its outcome, Jones said.
"Do you want to be a senator voting to bar the most popular person in the party, to essentially remove him from office, and barring him from running for political office again?" he said. "I don't think so."
Additional reporting by Paul DeBenedetto and KUT's Joseph Leahy.