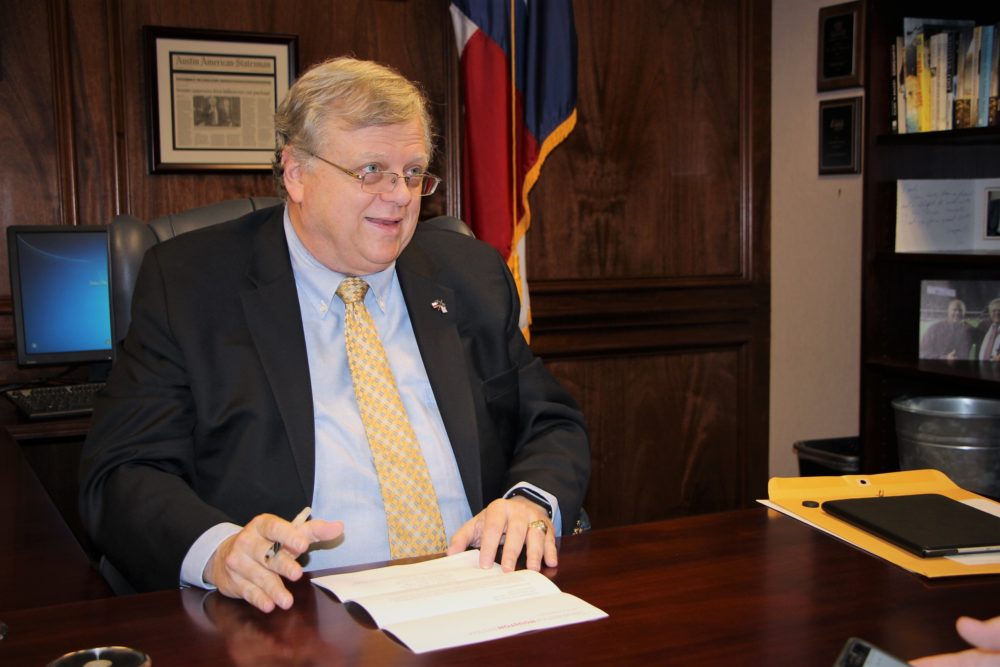 Texas Republican lawmakers are gearing up to put limits on mail-in ballots in the upcoming legislative session, in response to drawn-out legal challenges over voting by mail in Harris County.
Over the summer, the Harris County Clerk's Office tried to send mail-in ballot applications to all voters in response to the pandemic. A flurry of lawsuits ensued, and the courts eventually put a halt to the plan.
Now, five state senators, including Conroe's Brandon Creighton and Houston's Paul Bettencourt, have filed a bill that would make it illegal to send unsolicited absentee ballot applications to registered voters.
"Look, the last thing you need to be worried about when you're trying to conduct a national election is whether or not you're going to mail millions of absentee ballot applications when the Supreme Court tells you you can't, and we did not want the voters to think that they should be expecting such a mailing from government in the first place," Bettencourt said, adding the bill is needed to make it clear the Election Code reflects the ruling of the state supreme court.
Bettencourt argued there's a financial reason for the bill as well. He alleged that upwards of $1 million of taxpayer's money was spent printing ballot applications that were then destroyed.
"That's the point I really dislike as an economic conservative," he said.
Bettencourt claimed his bill has the support of the Republican caucus. But current rules would require some Democratic support in order to bring the measure to the Senate floor for consideration.
Lieutenant Governor Dan Patrick has indicated he's prepared to change Senate rules to allow bills to come to the floor with a simple majority in support – that is, with Republican votes only.
Republican state Rep. Valoree Swanson, also of Houston, has filed a companion bill in the House.
The 87th Texas Legislative Session begins Jan. 12.