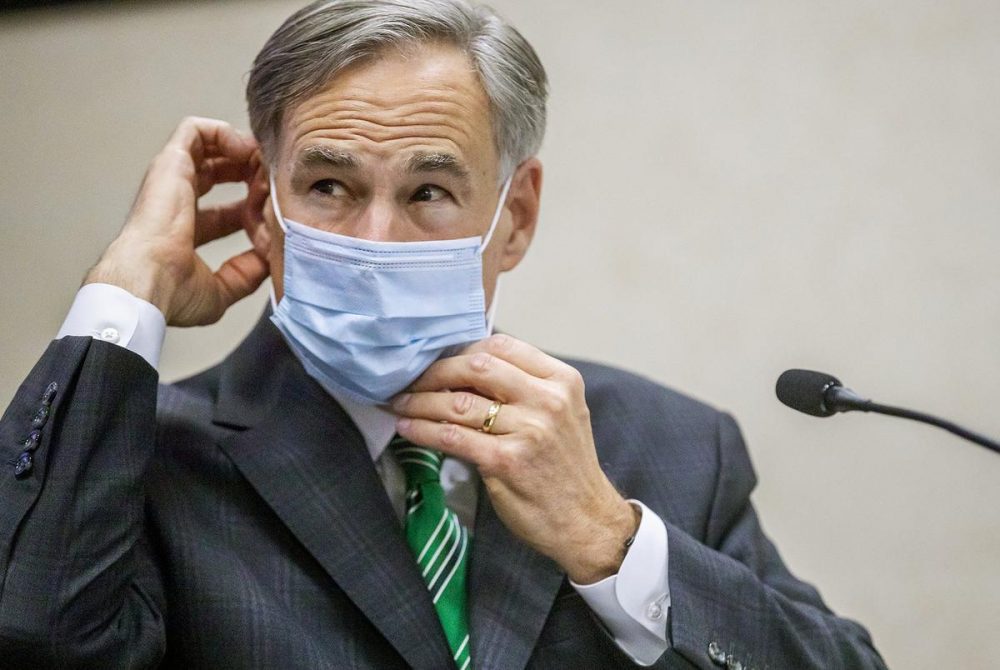 Texas received $11.2 billion in CARES Act funding to cope with bills run up in fighting the COVID-19 pandemic.
But there's a catch: it has to spend everything by the end of the year.
Anything left over goes back to the federal treasury. And many state lawmakers and county officials are complaining that Gov. Greg Abbott has been less than transparent as to how his administration is spending the money.
Ever since the pandemic hit Harris County, Commissioner Adrian Garcia has been bombarded with pleas from constituents: Can the county help me with my mortgage? How about utility bills? And he's worked on steering CARES Act funding their way.
But Garcia said Abbott is sitting on the bulk of the money, and he wants to know why.
"At the end of the day, it ain't his money. It ain't my money. It's the people's money, and with the amount of challenges that are occurring in the community, he ought to be clear as to where the funding's going," Garcia said.
From the CARES Act, Texas cities and counties with more than half a million residents have received $3.2 billion in grants from the federal government, according to the state comptroller's office. But Abbott has taken the position that those counties are on their own when it comes to funding smaller cities within their borders.
That's not just a problem for Democratic leaders like Garcia. Republican Tarrant County Judge Glen Whitley said he's having similar issues.
"If they had been willing to match some of the dollars that we gave to the cities and some of the dollars that we gave in our own small business grants and things, I think it would have allowed us to do much more," Whitley said.
Take out the money that went to larger cities and counties, and Texas has received roughly $8 billion. Renae Eze, press secretary to Gov. Abbott, wrote in an email to Houston Public Media, "Governor Abbott has worked closely with legislative leaders and state agencies to allocate $6 billion so far as part of a data-driven strategy to bolster the state's ongoing efforts to mitigate this virus and protect the lives and livelihoods of the people of Texas. With $2 billion remaining of the original funding, the state will spend every dollar by the end of the year to ensure the health and well-being of all Texans."
What's not clear is where the money has been spent or how Texas will spend the rest before month's end. Lawmakers, like state Rep. Donna Howard, D-Austin, say they can't get answers.
"I think the biggest issue for me, and for many others, is the lack of transparency, the lack of a plan of how these funds are going to be expended before the deadline arrives at the end of this calendar year," Howard said.
State Rep. Gene Wu, D -Houston, is just as frustrated.
"This is a really big deal," Wu said. "This is a tremendous amount of money that the federal government has pushed down for the state, for our local area to use to help mitigate the effects of the coronavirus crisis and also prepare for the impending rise in cases. I'm just really concerned that this little budgetary chicanery is going to have actual costs to our state, costs in people's lives."
Think tank and political advocacy group Texas 2036 has been analyzing CARES Act spending numbers from the state comptroller's office. They found a little under $2 billion has, in fact, gone to counties and cities with fewer than half a million people. That leaves just over $4 billion.
"Some portion of it has gone to the Texas Education Agency, a portion has gone to the Department of State Health Services, and a portion has gone to the Division of Emergency Management," said John Hryhorchuk, director of policy for Texas 2036. "When you think about how this is being used in practicality, the money that's going to help prop up online learning, the money that's going to help open temporary hospitals and deploy assistance out there, all of the state's response — this is the front line of financing for saving Texas lives."
Hryhorchuk said Texas should have no trouble meeting the spending deadline, "whether it's increasing the balances in the Unemployment Trust Fund to offset the massive job losses that happened earlier this year, or providing direct assistance to Texans in need for utility bills or helping out with businesses that have faced economic hardship because of the virus and the economic conditions surrounding that."
That's not counting additional spending on fighting the pandemic's brutal second wave.
It's also possible, Hryhorchuk said, that some of the remaining $2 billion has already been spent, but that it has yet to be reconciled in the budget.
That's the way disaster response is supposed to work, he said: First, save as many lives as possible, then let the accountants catch up.