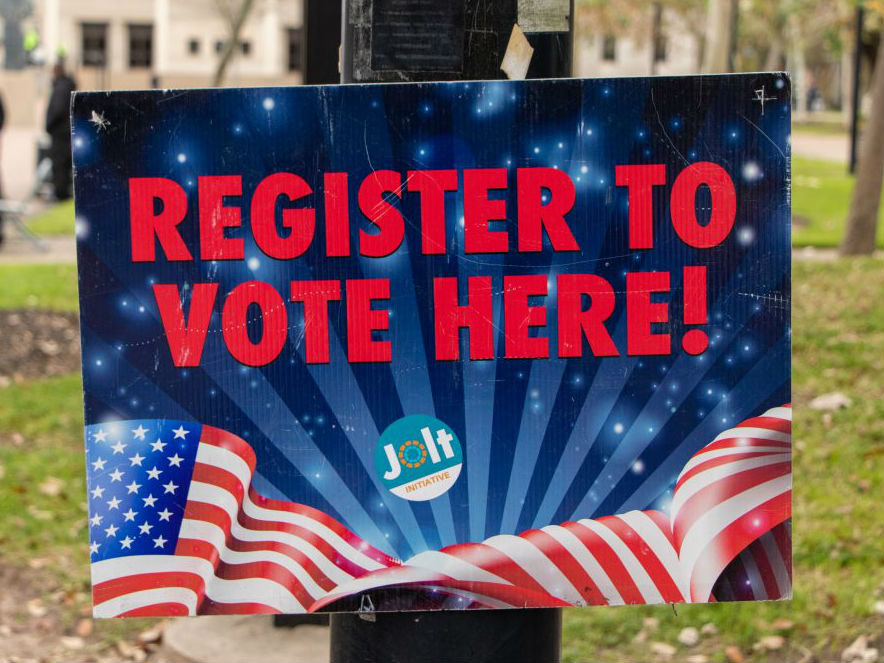 A majority of Texas voters favor making it easier to register to vote. But they're divided sharply along party lines over just what reforms they'd accept.
A poll of Texas voters conducted by the University of Houston's Hobby School of Public Affairs found the one voting reform with the most support would be for online voter registration.
"That's a pretty common-sense reform that most states have already implemented and would be easy for Texas to do and would be in line with the rest of the country and is a reform that enjoys a strong majority support among Texans," said Mark Jones, a Rice University political scientist and Hobby School research associate.
The poll also found slight support for automatic voter registration, and nearly half support mail-in ballots for everyone. In both those cases, however, Democrats overwhelmingly supported the measures, while Republicans largely opposed them.
In addition, almost 60% of Texas voters surveyed expressed concerns about fraud connected to mail-in ballots.
"Election administration has become a politicized issue, whereby Democrats see online registration and things that make it easier to register and vote as pro-Democratic, and Republicans see them as anti-Republican, in part because of the partisan lines that have been drawn on things like absentee ballots, dropping off ballots, and efforts by counties such as Harris County to make it easier to vote," Jones said. "The Republican fear is that this would lead to more fraud. Democrats view it as making it harder for people to vote."
Younger voters were more likely to support reforms than older voters, according to the poll. It found majorities of both Millennials and Generation Z supported most of the reforms examined, with the exception of allowing non-citizens to vote in local elections – roughly half of Millennial and Gen Z voters favored that reform, and roughly half opposed it.
By contrast, majorities of both the Silent Generation born before 1946 and Baby Boomers opposed all proposed reforms, with the exception of online voter registration.
Majorities or pluralities of Generation X supported online voter registration, automatic voter registration, and no excuse ballots mail-in ballots for everyone, but opposed mailing ballots to all registered voters and allowing non-citizens to vote in local elections.
See all the poll results below.