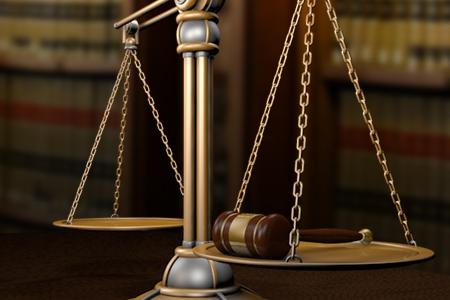 The 5th U.S. Circuit Court of Appeals heard oral arguments Monday in a Texas court battle over whether all voters can cast their ballots by mail during the pandemic.
The Texas Democratic Party is suing the state over an election rule that limits mail-in ballots to those over 65, saying it constitutes age discrimination.
Solicitor General Kyle Hawkins argued it does not.
"When the State of Texas gave the option of voting by mail to senior citizens but not to everybody else, it did not erect a barrier to the exercise of the franchise for everybody else," Hawkins argued to the judges.
Texas Democratic Party general counsel Chad Dunn disagreed, saying the provision violates the 26th Amendment.
In addition to age, Texas allows people to request a mail-in ballot if they are disabled, if they are out of their county during voting, or if they are in jail but otherwise not disqualified from voting.
Dunn said those additional conditions are discriminatory.
Texas has worked to block what it calls illegal mail-in voting practices across the state. On Monday, Texas Attorney General Ken Paxton sued to stop Harris County from mailing out ballot applications to more than 2 million people, arguing it would "impede the ability of persons who need to vote by mail to do so" by "clogging up the vote by mail infrastructure" with applications from voters who do not qualify.
Douglas Ray, a special assistant county attorney in Harris County, told the Texas Tribune that Paxton's argument against Harris County constituted a "lack of logic."
The deadline to apply to vote by mail in Texas is Oct. 23.