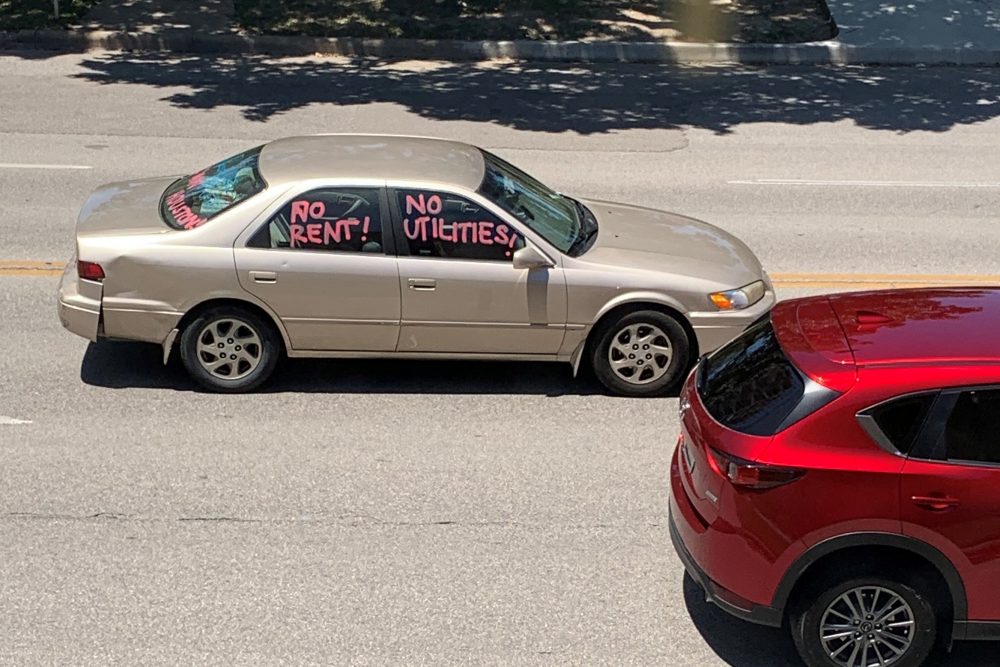 Harris County Judge Lina Hidalgo and Houston Mayor Sylvester Turner are asking Harris County's Justices of the Peace to postpone eviction proceedings until August 24, according to a letter shared with Houston Public Media.
If all of Harris County's 16 Justices of the Peace agree to the proposal, it would halt all evictions filed after March 27.
A handful of county Justices of the Peace, the judges who are responsible for scheduling and hearing evictions cases, have already delayed cases in their courts. But a majority of judges are already in the process of hearing eviction cases or have cases scheduled in the coming week.
Right now, courts can process evictions in the Houston area since a state eviction moratorium was lifted on May 19.
Some renters are still protected under the federal CARES Act through July 24, but that only applies to rental properties with federally-backed mortgages. Then landlords must provide an additional 30-day warning, giving tenants until August 24 before they can be evicted. Experts estimate only about 28% of rental properties nationwide are covered by the federal moratorium.
"We call on you to formally commit to postponing evictions hearings filed after March 27th until August 24th, in line with the CARES Act timeline," Hidalgo and Turner wrote in the letter. "Doing so is not only the right thing to do given the current crisis, but will contribute to our effort to protect public health and eliminate confusion surrounding the Federal eviction moratorium."
Though some Texas cities have taken additional steps to delay evictions, Houston has not implemented any further policies, making it the largest city in the country where evictions can resume.
Evictions come as unemployment numbers are through the roof. Since mid-March, more than 2.4 million Texans have filed for unemployment, according to the Texas Workforce Commission.
Texans can see if their property is federally-backed, meaning they are currently protected from eviction, using this online tool.
In a second letter shared with Houston Public Media, the Harris County Attorney's office said Justice of the Peace judges have the authority to postpone proceedings until Aug. 24.
"While the [Texas Supreme Court's] 15th Emergency Order permits courts to resume residential eviction proceedings, it does not require it," the County Attorney's office said in the letter.