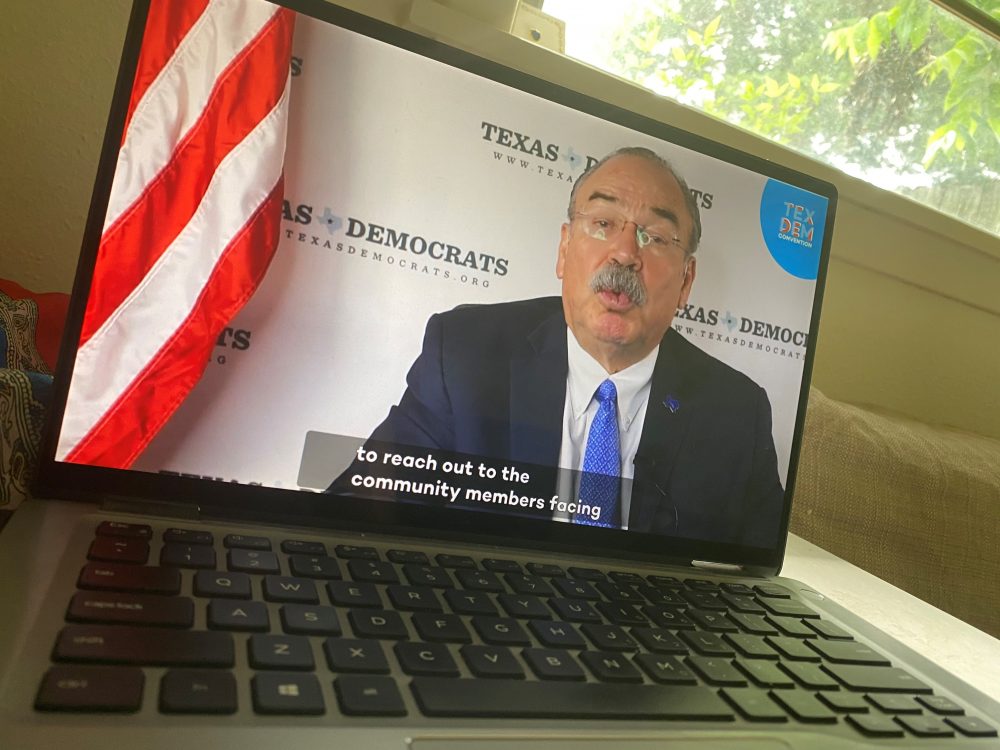 The death of George Floyd and the resulting national protests set a somber tone as the Texas Democratic Convention kicked off Monday, even as the annual meeting of state Democrats moved online because of COVID-19.
One by one, during a livestreamed roll call of Texas democratic leaders in the executive committee meeting that preceded opening speeches, voice after voice answered, "Black Lives Matter." And party Chairman Gilberto Hinojosa took up that message in his remarks to the committee.
Hinojosa compared the outrage over Floyd's death to what he had seen as a high school student in 1968, following the assassinations of Martin Luther King Jr. and Robert Kennedy, and the violence at that year's Democratic National Convention in Chicago.
"As much as we're in shock," Hinojosa said, "as much as we're upset, as much as we've seen terrible things happen, I think the way we have to approach this, I think we all agree, is we have to make a decision that as hard as we had decided to work for this election in November, we have to work even harder."
Hinojosa said the party couldn't afford to repeat what happened in 1968, when internal divisions led to a loss of the White House to Richard Nixon.
The opening speeches that followed at the start of the convention, which runs through Saturday, were pre-taped, and focused largely on electing Democrats in November.
Hinojosa and Brailey accused Republicans of mismanaging the nation's response to coronavirus and the high rates of COVID-19 deaths among minorities.
But the live comments struck a much different tone, as leaders like party vice chair Carla Brailey called this a pivotal moment for Democrats.
"I think it's very important to note that this is not the first time in history that we are experiencing this. And so, as a party, we have the opportunity to be on the side of justice, of liberty, of equality," Brailey said.
Party vice chair for finance Chris Hollins, the new Harris County Clerk, expressed feelings shared by many Texas Democratic leaders.
"As a black man, as the son of a police officer, and as someone who believes in the American ideal, you know, I'm hurt right now. I'm confused. I'm exhausted. And I know many of you are too," Hollins said.
Afterwards, the names of 13 African Americans either allegedly killed by police or who died in police custody silently scrolled on the screen, along with the message "We will keep saying their names."