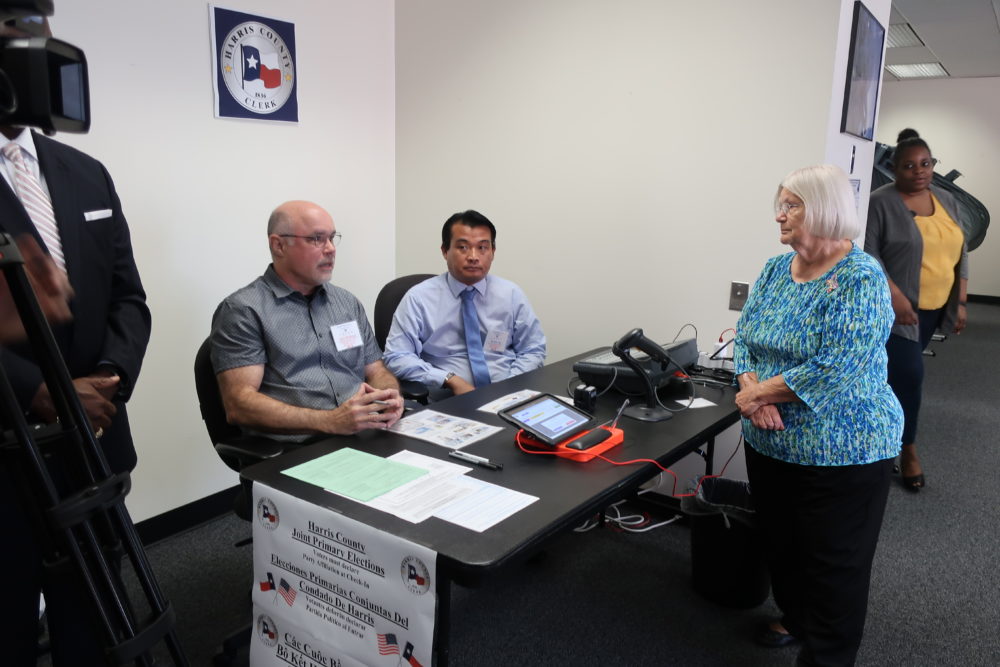 Harris County needs to implement multiple safety precautions for poll workers during the upcoming election, according to a new survey.
The Rice University survey of 1,800 poll workers found an overwhelming number would be willing to work, but only if basic precautions are taken for safety – such as social distancing and personal protective equipment.
"Some of this of course is that there is a not-inconsequential amount of money involved," said Rice University political science professor Bob Stein, who conducted the survey. "Poll workers can make up to maybe as much as $3,000 if they work the entire election, all 14 days, 13 of early voting."
The number willing to work the polls dropped sharply if no protections were offered. But Stein said that scenario is unlikely: County commissioners have approved spending up to 12 million dollars to make polling locations safer and to expand voting by mail.
Those vote-by-mail efforts may come under legal fire from state officials.