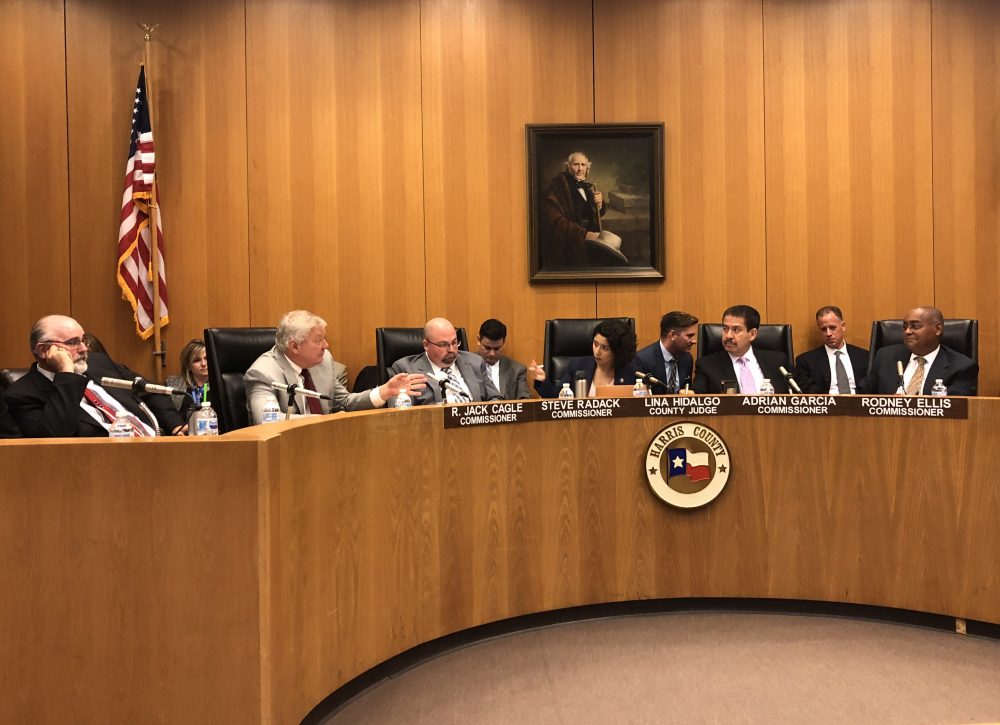 Update: 2:20 p.m. Tuesday
Harris County leaders pulled a request to study a popular community policing program on Tuesday, after backlash from the public and local law enforcement.
Commissioner Adrian Garcia, who originally proposed to study the Contract Deputy Program for potential cost savings, ultimately backtracked at Tuesday's Harris County Commissioners Court hearing after more than 100 members of the public signed up to speak in the program's defense.
Just three people were heard before Garcia asked for the item to be pulled.
"That employees are worried about their paycheck, they're worried about their mortgages and things of that nature, that, I regret that this item and the way that it was communicated has caused that kind of concern," Garcia said at Tuesday's meeting. "That wasn't the intent."
The program allows communities and homeowner associations to contract with their constable's office or the sheriff's office to put more deputies on patrol. Garcia had previously asked to review the program's overall costs, targeting it as possibly inefficient. Garcia had added that he supports the program.
"Right now, we are dispatching public safety nine different ways," Garcia said Monday. "I think we can do better."
But local constables immediately pushed back, fearing that a study could be used as a first step toward ending their ability to contract with homeowners associations and utility districts, at a cost to public safety. In Facebook posts, they encouraged residents to show up at Tuesday's meeting to express their concerns.
All eight county constables argued that the study was unnecessary.
Harris County Sheriff Ed Gonzalez told Houston Matters host Craig Cohen on Tuesday that while he might support a simple review, ending the program is not something he would support.
"There's always room for improvement perhaps, but in terms of ending the contracts as we have them or doing away with constables or their ability to have contracts and letting the community choose, I'm not in favor of that," Garcia told Houston Matters host Craig Cohen on Tuesday. "If the intent is for them to review, it's something our agency is already used to, reviews on a number of our different operations. So I don't understand the concern over any kind of review, per se, as long as it's not ending the program."
Additional reporting by Brenda Ruiz.