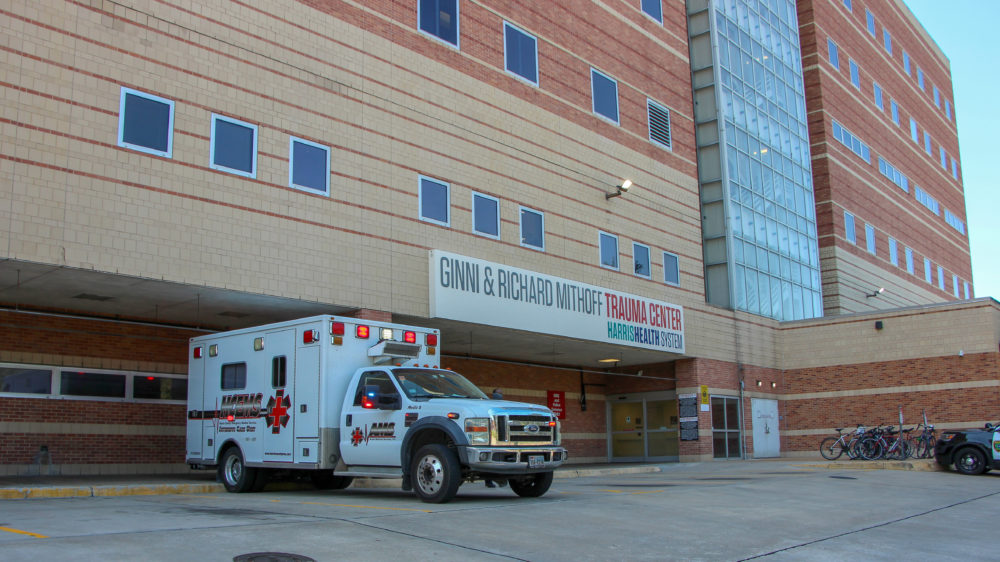 Harris County Commissioners Court will vote Tuesday on a $36 million bond package for the Harris Health System.
Roughly half the bond package would pay to set up a new electronic records system that could make it a great deal easier to treat patients at the Harris Center for Mental Health and the Harris County Jail, as well as the indigent patients Harris Health serves.
"There is, not surprisingly, quite a bit overlap when you look at the mental health population, the jail health population, and then the indigent population that Harris Health serves," said Michael Norby, chief financial officer for the Harris Health System.
Norby added that the new software should be in place by the end of the year.
Much of the rest of the bond package will go to Ben Taub Hospital, which is in the process of renovating its emergency center. Ben Taub began the work in order to maintain its certification as a Level 1 trauma center.
The critical work to keep the certification, upgrading the operating rooms, has already been completed, Norby said.
"The renovation that we're looking at now is not because of any threat of any loss of certification," he said. "It's just because [it's] an antiquated environment, and we really need to improve the patient throughput, the flow, and provide a better patient experience than we have right now."
The renovations at Ben Taub should be completed by the end of 2021, Norby said.
Ben Taub is one of only two hospitals in Harris County with Level 1 trauma center status. Memorial Hermann is the other.
As a rule of thumb, a community needs one Level 1 trauma center per million residents, according to Kenneth Janda, managing principal for Wild Blue Health Solutions – meaning Harris County is already underserved.
"I think it's really important that we continue to support Ben Taub and fund Ben Taub," Janda says, "and this is exactly where our tax dollars need to go, because at any minute, any one of us here in the county could need those facilities."