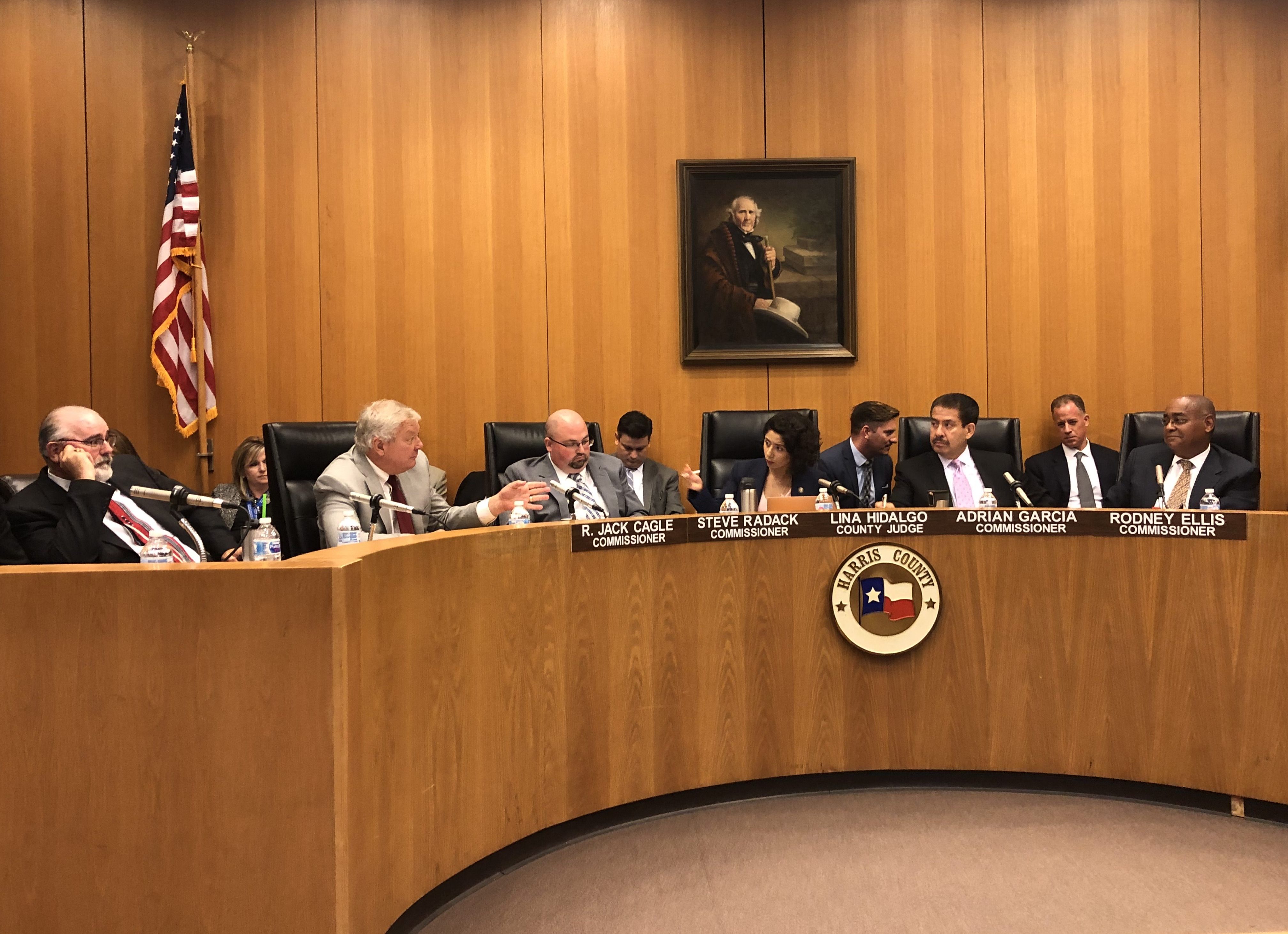 The delayed election in Houston City Council District B is making waves at the county level. Harris County Commissioners Court held a hearing into the county clerk's decision to remove the contest from this month's runoff ballot, pending the outcome of a legal challenge.
The third-place finisher in the District B contest filed suit contesting the eligibility of candidate Cynthia Bailey, due to a felony conviction. County Clerk Diane Trautman said that, legally, she had no alternative but to act.
"Due to a legal challenge contesting the outcome of the Houston City Council District B race, the Office of the County Attorney advised me that the District B race could not be on the runoff ballot, per the Texas Election Code," Trautman said.
That wasn't good enough for Commissioner Rodney Ellis, among others, who took the position that the delay was disenfranchising District B voters.
"In my opinion, I think some serious mistakes were made," Ellis said. He questioned whether Trautman had the legal authority to pull the race from the ballot, even acting on legal advice.