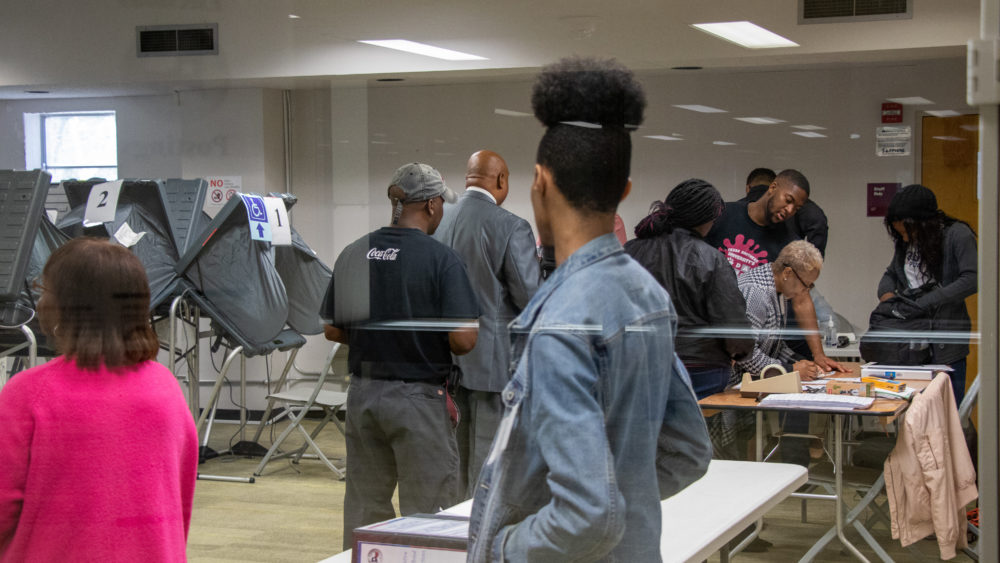 The 2020 presidential election is now less than a year away. That doesn't leave a lot of time to address people's concerns about election security – concerns that have lingered at least since revelations surfaced about Russian efforts to interfere with the 2016 election. So, what exactly are election officials across Greater Houston doing about it?
"Our elections are only as valid as people think that they are," said John Oldham, who has served as election administrator for Fort Bend County for more than 11 years, under both Republican and Democratic leaders. "Our country exists under a social contract, and every time we go to the polls to vote for people or on propositions, we ratify that contract again and again…And so long as people believe elections are secure – that's just as important as making them secure."
Oldham said that's a big reason why Fort Bend County has switched over from purely electronic voting to a hybrid system involving paper backups — that's what residents say they want.
Fort Bend County is ahead of Harris County when it comes to upgrading voting machines. The Harris County Clerk's Office has just reached the point of getting permission from County Commissioners Court to start the bidding process for voting machine vendors. But even if commissioners give their permission at the December meeting, the process of selecting a vendor could take until May.
"Once we choose the vendor, we'll have to order, place an order for these machines, and that will be about 8,000 machines," said Diane Trautman, the Democratic Harris County Clerk. "And an order that big, as you can imagine, will take some time to build and get to us. So that places us about early fall before we can actually receive them."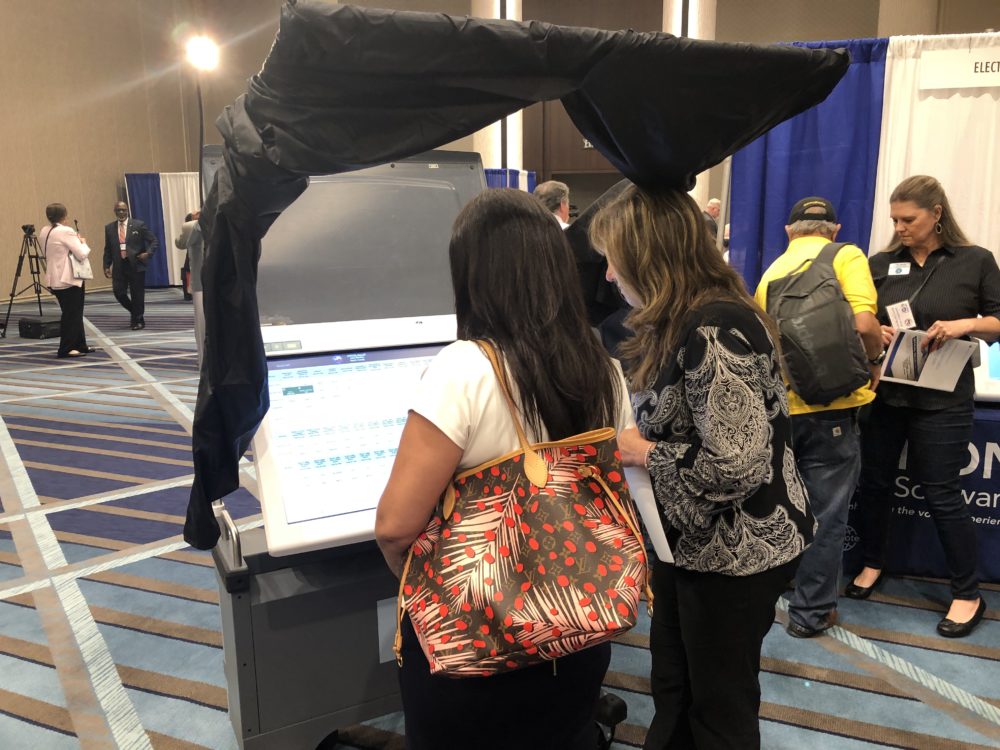 Trying to rush the new machines into service by November of next year could backfire in a big way. Without enough time to educate poll workers and voters on how the new machines work, lines at polling places could explode – discouraging many from sticking around to vote.
"Our target date to use them first would be the May 2021 election, which is a much smaller election and a good place to start testing that equipment," Trautman said.
In the meantime, Trautman is focusing on the essentials. That includes making sure the existing machines work as intended. It means training all 333 County Clerk staff members for cybersecurity – not just election staff and IT workers. And it means undergoing an internal audit of IT and election systems, as required by the Texas Secretary of State.
Lisa Mujica is election director for Republican-led Brazoria County, which has already been through the audit. "So we definitely are a step ahead of a lot of the counties out there," said Mujica.
Brazoria County just adopted new voting machines, an all-electronic system with no paper backup. "None of our equipment, the equipment that we use, [Hart InterCivic] Verity Touch, those voting booths are not connected to the Internet whatsoever, so even when it comes into our office, it's not connected to the Internet," Mujica said.
Dan Wallach, who manages Rice University's Computer Security Lab, said local governments are making the best of the hands they've been dealt.
"Counties and states generally are operating with very limited funding for voting equipment," Wallach said. "And what that means is, it's a slow process to, for the counties to find the budget and to go through the budgetary process to replace old machines with newer ones."
One of Wallach's biggest worries is that a nation-state, like Russia, could hack voter registration databases. That could lead to long lines at polling places, discouraging many from sticking around to cast their ballots. "And so if somebody were to damage the voter registration database selectively, like only neighborhoods that vote one way but not neighborhoods that vote another way, then there could be an adverse partisan outcome from that tampering," he said.
During the 2016 election cycle, Russian hackers targeted election systems in all 50 states, according to a report by the Senate Intelligence Committee.
In the end, Wallach said, election security largely comes down to public perception. If people assume their vote will be tampered with, they may not vote at all. That's why one point all three election administrators made is that their success depends on educating the public and instilling trust that the system will work as it's supposed to.