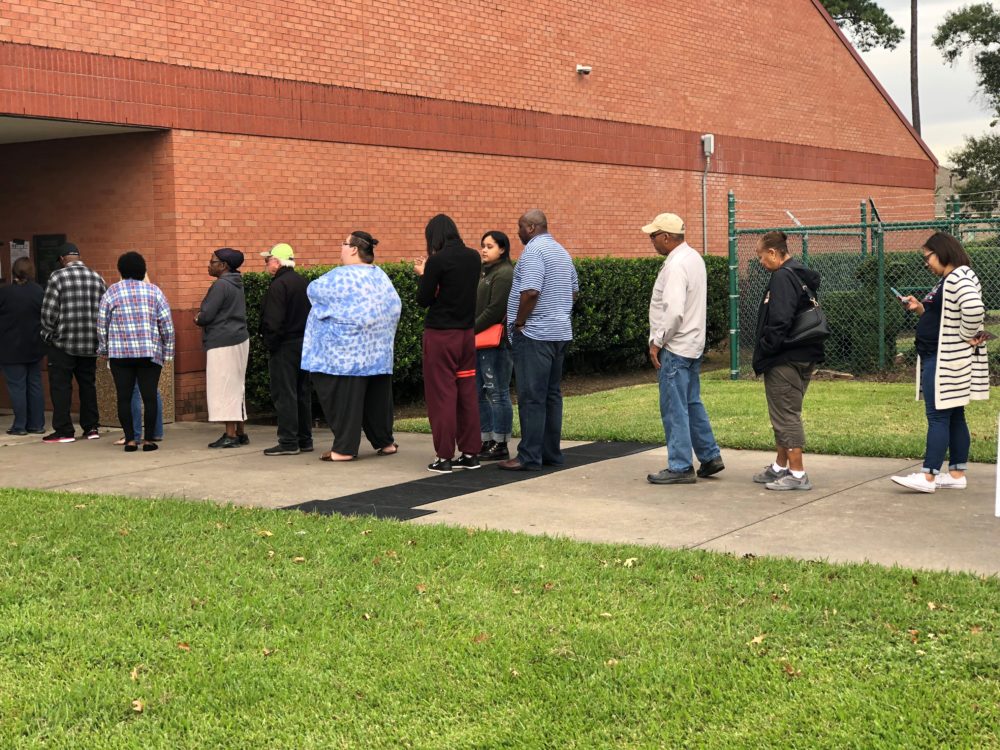 A new poll suggests Houston Mayor Sylvester Turner is widening his lead over his main rivals. The survey results come out just as early voting gets underway Monday.
The poll found Turner leading with 43.5% of likely voters, compared to 23.4% for Tony Buzbee. Bill King (7.8%) and Councilmember Dwight Boykins (6.8%) registered in statistical dead heat. Seventeen percent of voters were either undecided or declined to answer.
"A solid majority of...the likely voters believe that the city is going in the right direction," said Renée Cross, senior director of the University of Houston's Hobby School of Public Affairs, which conducted the survey. "And in that case, typically, people will stay with the incumbent, because why do you want to change if things are going well?"
Cross said the main reason people identified for their support of one candidate over another is party affiliation. While the mayoral election is nonpartisan, the poll found most Democrats tend to support Turner, while Republicans split their votes between Buzbee and King.
As to why Buzbee appears to be faring better than King, Cross said much of it comes down to Buzbee's willingness to spend his personal fortune. "Putting a lot of money into a campaign can help you gain name ID," she said. "Even though King had come close to beating Turner four years ago, Buzbee not only leads but has better name recognition."