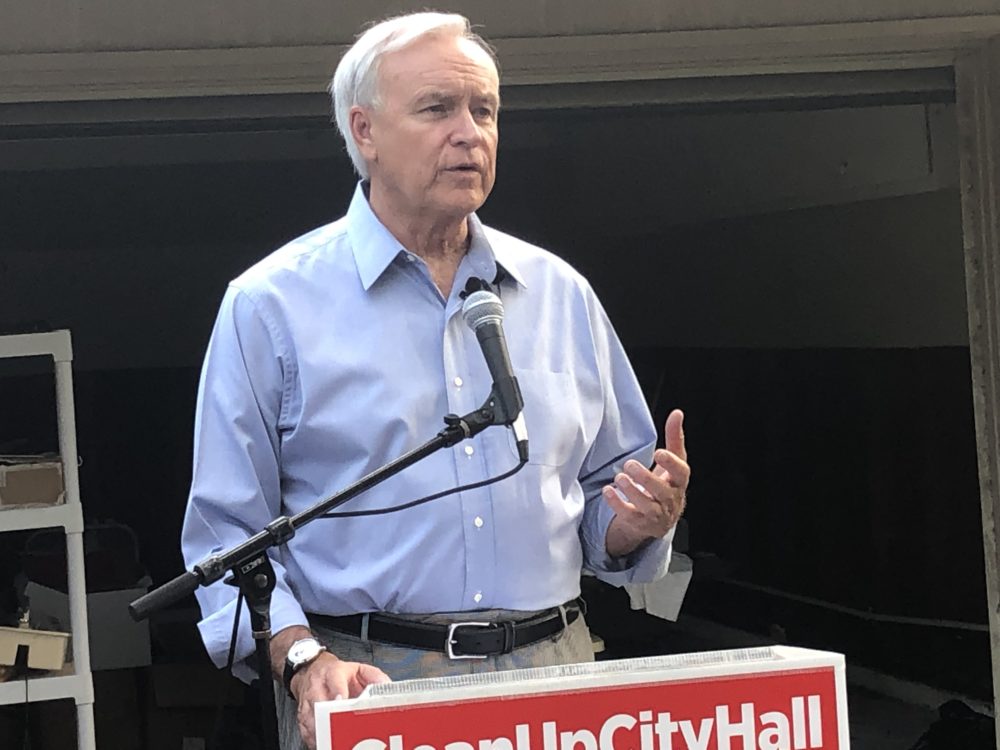 Houston mayoral candidate Bill King has unveiled a seven-point plan to reduce future flooding in Houston. King used a Meyerland home that flooded during Harvey as the backdrop for his announcement.
King stood in front of a home that, two years later, remains vacant and has yet to be rebuilt. He said the most important step he'd take for flooding as mayor would be to stop the diversion of city drainage fees into other uses, and spend the funds exclusively on drainage projects.
"The drainage fee is not held in a segregated account, which, by the way, state law says it's supposed to be," said King. "We've never done that.," King said. "We put it into this ReBuild Houston fund, which has about six or seven other income sources, revenue sources that come into it. Of course, once that all gets comingled, then money's fungible, and you can't say where any particular dollar went."
A spokesperson for Mayor Sylvester Turner's reelection campaign said that King's plan would cut off salaries to public works employees, making it impossible to complete drainage projects.
King also pledged to buy up more vacant land for green space and fast-track flood control projects in the most flood-prone areas.
UPDATED (August 19, 2019): In an earlier version of this story, a spokesperson for Mayor Sylvester Turner's reelection campaign mistakenly provided the campaign's response to Tony Buzbee's proposed plan. The post has been updated with the response to King's plan.