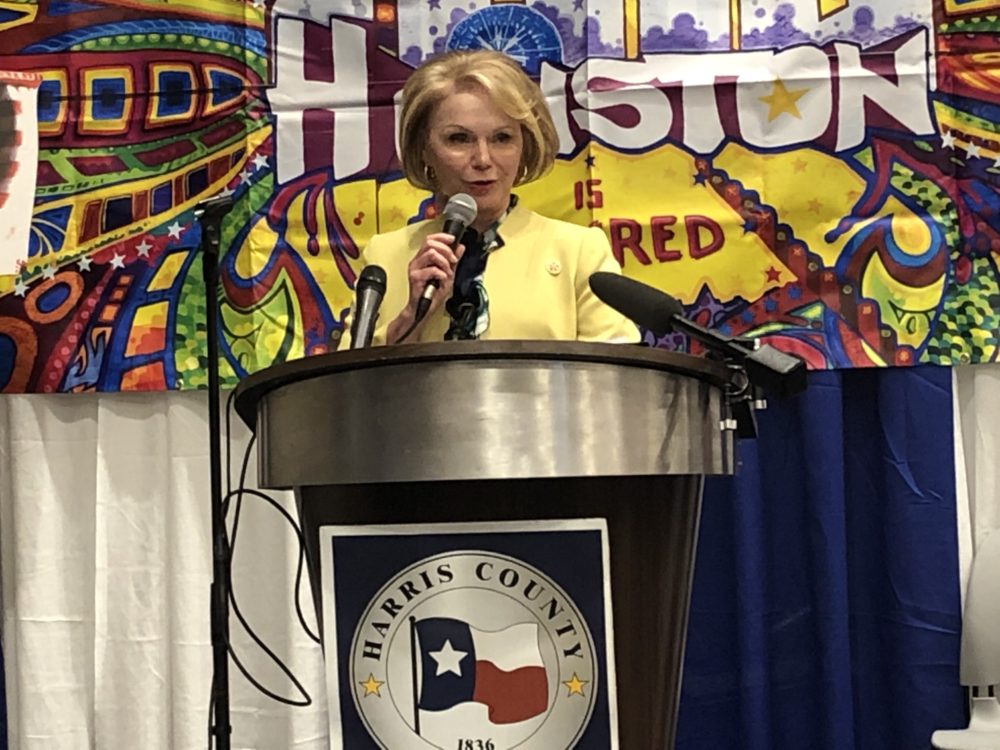 Harris County is set to replace its antiquated voting machines, which are based on 20-year-old technology. But the work won't be done in time for the 2020 presidential election.
The new voting infrastructure will cost $74 million, with the funding coming out of the 2020 budget. Speaking at a trade show on Tuesday, County Clerk Diane Trautman said it will take until March just to narrow down the selection of voting machines to the top two vendors. She expects to pick the supplier by July of next year.
"Actually just to make 5,000 machines will take months," Trautman said. "So to get them back, put them in the field, teach the election workers and the voters how to use them, you are looking at, our estimate is the May 2021 election before they can be used."
Trautman called for replacing the county's voting machines as part of her election campaign in 2018.
In the meantime, Trautman said her office is taking other steps to try to make voting easier and more convenient. This fall will mark the second time Harris County will use countywide voting centers. The centers allow voters to cast their ballots at any polling location on Election Day, rather than just the one in their assigned precinct. The Houston Endowment awarded the county $250,000 for a voter outreach and education campaign about the centers.
"Additionally, we are adding up to six new early voting locations for the November election, including my alma mater, the University of Houston," Trautman said. That will bring the total number of early voting locations in the county to 52.