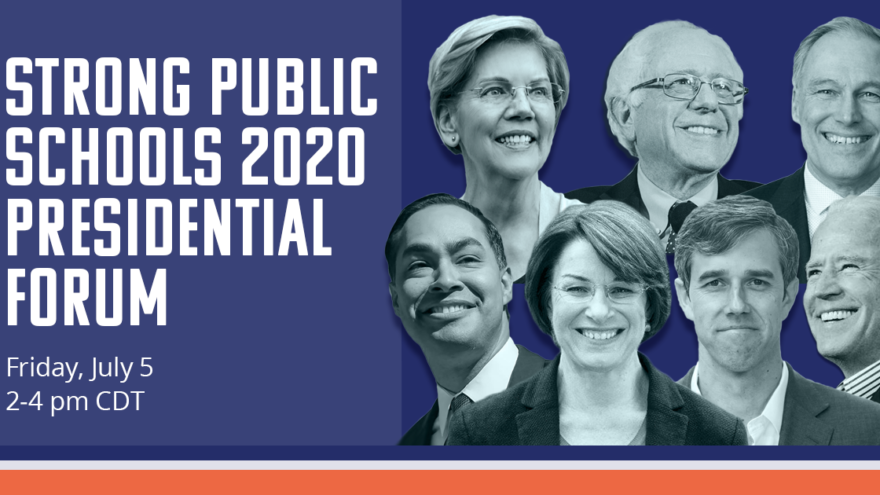 UPDATE (July 5, 2019): Watch a livestream of the event, here.
This Friday, Houston will hold its second Democratic presidential candidates' forum in just over two months. The latest event will focus on candidates' education policies.
The National Education Association will host the #StrongPublicSchools Presidential Forum, as the centerpiece of its annual assembly. Confirmed participants include former Vice President Joe Biden, former HUD Secretary Julián Castro, Sen. Amy Klobuchar, Gov. Jay Inslee, former Rep. Beto O'Rourke, Sen. Bernie Sanders and Sen. Elizabeth Warren.
Thousands of potential questions have already been submitted online. NEA president Lily Eskelsen García says there are definite trends.
"A whole lot of folks are asking questions about [Education Secretary] Betsy DeVos and whether or not the new president would go in a different direction than Betsy DeVos has gone, which has been to really cut funding for things like special education [and] English language learners, who has not been at all a champion for protecting the rights of our public school students," Eskelsen García said.
The NEA will take questions for the candidates straight up through the event, which takes place July 5 at the George R. Brown Convention Center in downtown Houston. More details are available, here.