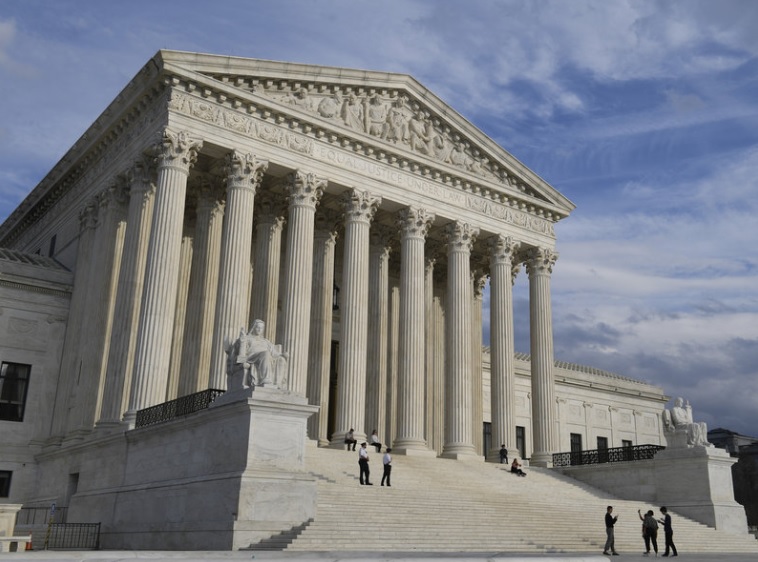 The Supreme Court has ruled that federal courts have no role to play in blocking partisan gerrymandering. Texas Republican lawmakers could see this as an opportunity to redraw district lines in their favor, according to experts.
Drawing political boundaries to favor one race over another is against the law. But in Texas, the distinction between racial and partisan gerrymandering is often blurry.
"Sometimes the defense of the Texas Legislature has been that we did the redistricting not based on race, which is clearly unconstitutional, but we did it for partisanship reasons," Charles "Rocky" Rhodes of South Texas College of Law Houston told Houston Matters. "We didn't discriminate against Latinos because they're Latinos. We discriminated against them because they vote Democratic rather than Republican."
In the past, majority lawmakers of either party have been furtive about trying to draw district lines in their own favor. GOP lawmakers could prove much louder and more open about doing so in the next round of redistricting, according to Joseph Fishkin, who teaches law at the University of Texas at Austin.
"And the reason they're going to do that," Fishkin said," is that they are hoping that by proclaiming loudly that they engaged in partisan gerrymandering, they're hoping that will insulate them from charges of racial gerrymandering, which the Supreme Court is still going to police."
The citizenship question
The high court's other major decision on its last day could also have implications for Texas.
The court put a proposed citizenship question for the 2020 Census on hold, ordering the U.S. Department of Commerce to provide a clearer explanation of why the question is necessary.
Research has shown the question drives down the response rate from minority groups and immigrants, which could cost Texas federal funding.
Luis Figueroa, the policy director for the Austin-based Center for Public Policy Priorities, said the economic loss of federal funds could be as much as 8%. "That would be absolutely devastating to the Texas economy, to our representation, to businesses investing in Texas. So this is why I say the stakes couldn't be higher," Figueroa said.
An undercount in Texas could also lead to the loss of a congressional seat.