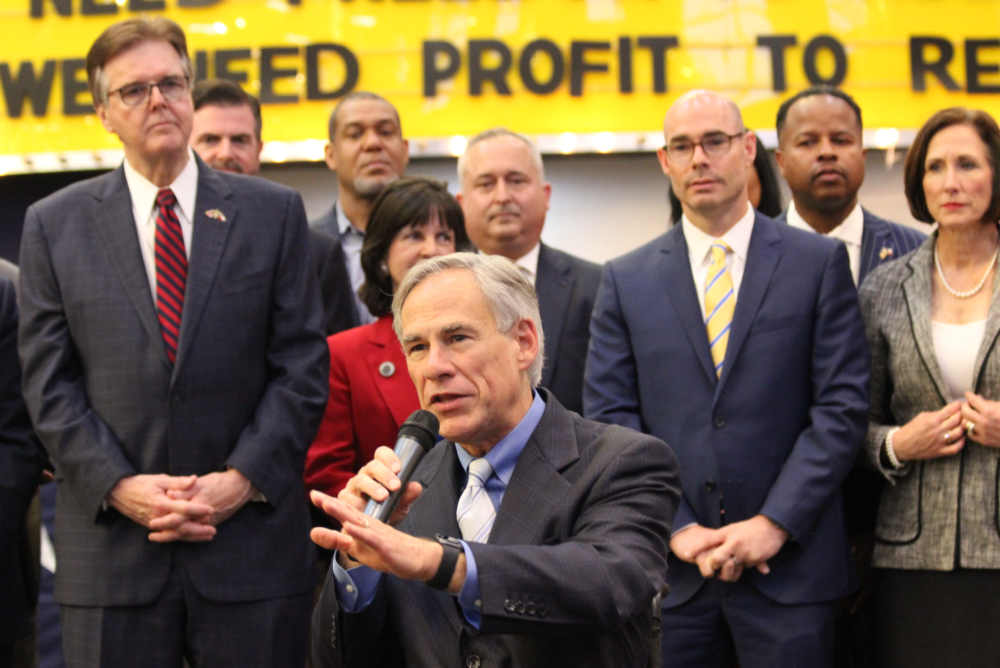 Midtown, Upper Kirby, Spring Branch and other parts of Houston have management districts that boost development in those neighborhoods using commercial property tax revenue. During the 2019 Texas legislative session, Democratic State Sen. Borris Miles proposed creating a management district in Northeast Houston, an area that was hit hard by Hurricane Harvey.
But Senate Bill 390, the bill that would have created the Northeast Houston management district, was vetoed by Gov. Greg Abbott, in a move Miles calls "retaliation." According to Miles, Abbott vetoed the bill because Miles voted against the confirmation of the governor's secretary of state nominee.
"After I was called into his office and asked to give him a yes vote for the Republican Secretary of State David Whitley, who purged 95,000 Democratic voters off the rolls, we were told that if we did not, there would be consequences to pay," Miles said.
In his veto, Abbott said the bill would have increased taxes for commercial property owners in the district.
"Creating districts like these within city limits undermines core principles of protecting taxpayers and promoting transparency, which led to historic achievements this session in Senate Bill 2," he said. "It is tantamount to double taxation on the district's property owners, forcing them to pay an ad valorem tax to the city and another assessment to the district."
Miles said the governor's office worked with him to write the bill during the session, and that he was surprised to learn about Abbott's objection to the management district when the bill was vetoed.
"Why can't Northeast Houston, an African American community, have one?" Miles said. "I'm calling it retaliation because I don't want to call it racism, because I don't want to believe that my governor would prevent an African American community from economic growth."
Democratic Rep. Harold Dutton, whose district is also in the area, told News 88-7 in a statement that he supported the bill:
"I regret that the Governor has vetoed such an important piece of legislation for residents of Northeast Houston. This legislation had the power to dramatically transform northeast Houston and enhance it as a great place to work, live and raise a family. What makes this veto even more questionable is that Senator Miles and I worked with the Governor to incorporate his thoughts into the bill. Not once during our discussions was the basis for the Governor' veto ever raised by the Governor. The bill could have been fixed if we had known of this objection. When folks don't negotiate in good faith, it says more about them than any veto says about the bill."
The governor's office declined to respond to Miles' comments.