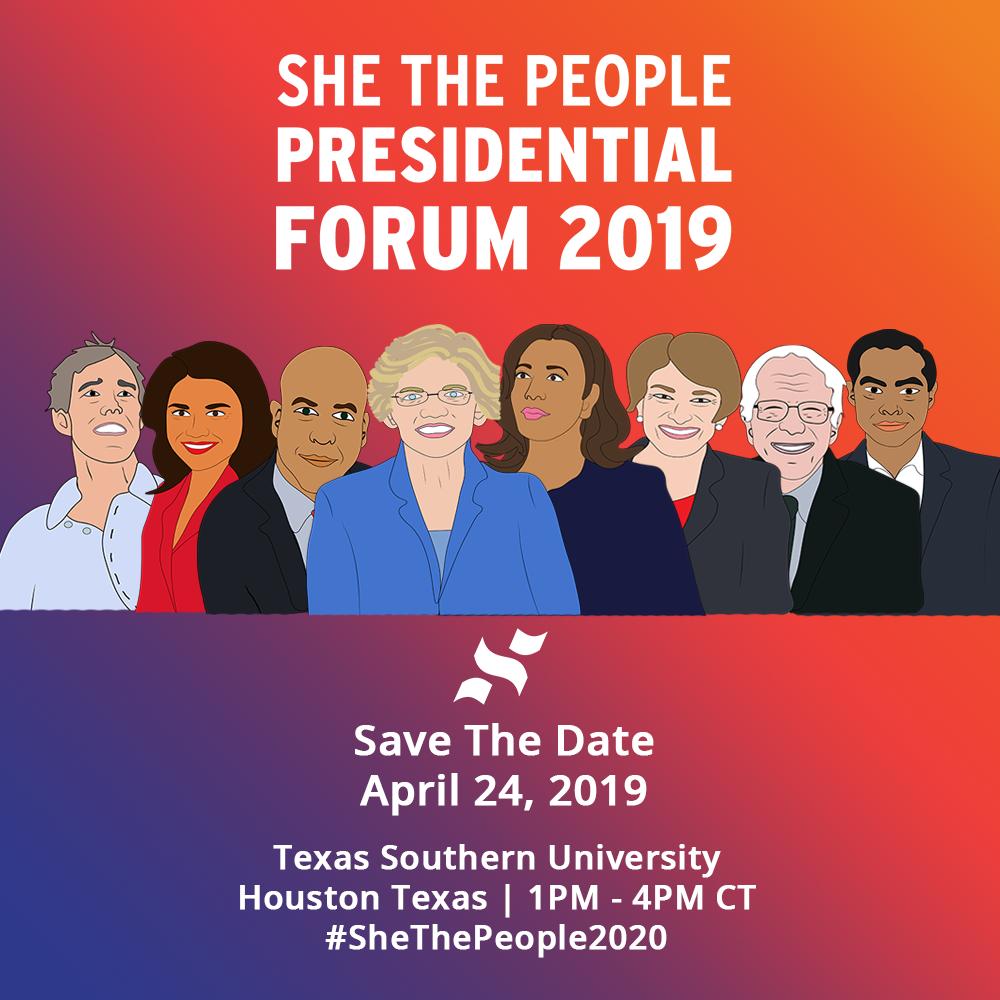 Texas Southern University will host nearly half the field of declared Democratic candidates for president at an event tomorrow.
Eight candidates – Senator Cory Booker, former HUD Secretary Julián Castro, Representative Tulsi Gabbard, Senator Kamala Harris, Senator Amy Klobuchar, former Representative Beto O'Rourke, Senator Bernie Sanders and Senator Elizabeth Warren – will participate in the She the People Presidential Forum. The event is billed as "the first-ever Presidential candidate forum focused on women of color."
"Women of color are the most progressive voters in the country," said Aimee Allison, president of She the People. "And we're interested in a whole wide range of social, economic and racial justice issues, and so we'll be exploring those with the candidates."
Amber Goodwin is executive director of the Community Justice Action Fund and member of She the People's Texas host committee.
"There are, you know, thousands of people now coming from all across the country, and so we're excited about making sure that we hear their voices about what's most important for America," Goodwin said.
There's already a waiting list for the free event. The forum will also be livestreamed on Facebook.