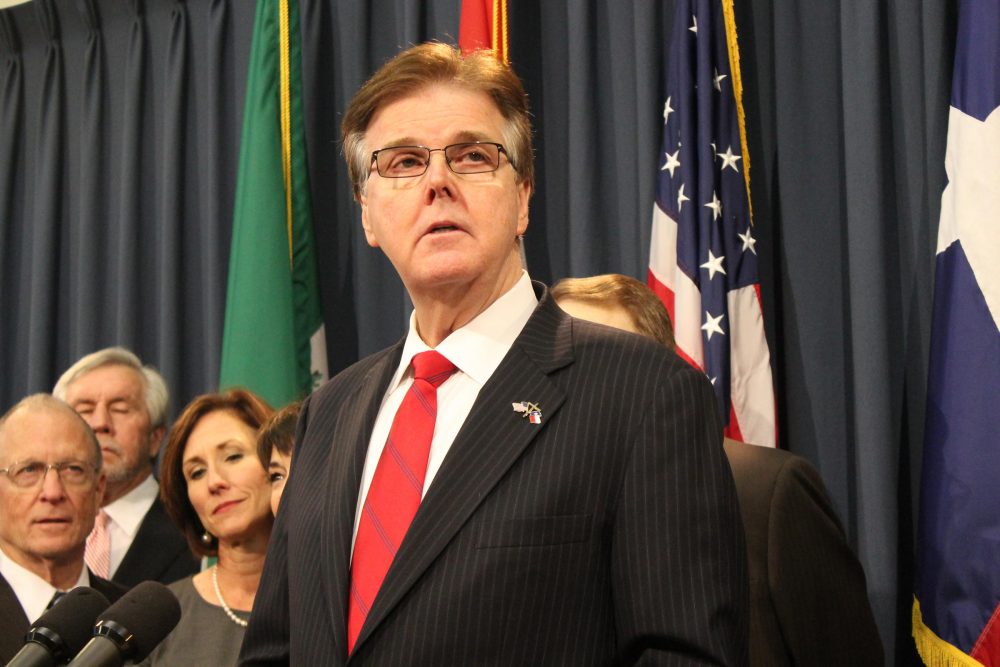 Lieutenant Governor Dan Patrick has announced three sweeping Harvey recovery bills. The legislation could have significant financial implications for Houston and the Texas Gulf Coast.
The trio of bills is part of Patrick's answer to Governor Greg Abbott, who designated Harvey relief and flood mitigation an emergency item for the legislative session. Patrick proposed a total package worth $3 billion.
"The package of bills that are going to be represented today are $1.8 billion and then another $1.2 billion that will be a rider in the budget," Patrick said.
The money would come out of Texas' Economic Stabilization Fund, better known as the Rainy Day Fund.
"The dollars that are going to get pulled out of the Rainy Day Fund for flood recovery and mitigation, that's going to be the largest single issue that's going to be addressed out of Rainy Day [this session], and that's significant," said Taylor Landin, senior vice president of public policy at the Greater Houston Partnership.
Some of the legislation is sponsored by State Senator Brandon Creighton of Conroe. His bill (SB 7), would set up a fund local governments can draw on to pay for flood control infrastructure. "We know Texas will weather more storms, but it's our responsibility now to take action," Creighton said.
SB 6, sponsored by State Senator Lois Kolkhorst, would implement preparedness measures recommended by Texas A&M University System Chancellor John Sharp, the state's Harvey recovery czar. SB 8, sponsored by State Senator Charles Perry, would coordinate regional efforts to keep flood control plans in one area from worsening floods elsewhere.