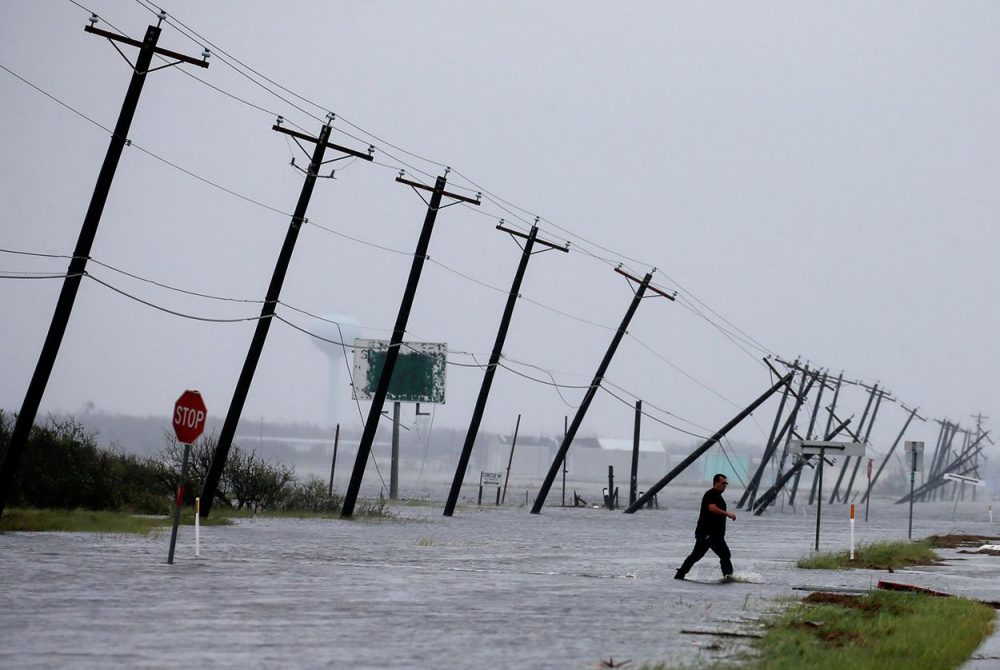 Governor Greg Abbott has declared disaster recovery one of five emergency items for the 2019 legislative session. While there are dozens of Hurricane Harvey-related bills in circulation, there are two of prime importance to Houston's business community. The bills would tap nearly a quarter of the state's Economic Stabilization Fund, better known as the Rainy Day Fund.
"One has, on the Senate side, been introduced by Senator Brandon Creighton out of Conroe. He has introduced a bill calling for $3 billion to address both recovery and mitigation, and we're really encouraged by that," said Taylor Landin, senior vice president for public policy at the Greater Houston Partnership. "On the House side, Chairman Dade Phelan out of Beaumont has introduced a bill [that's] very similar."
Like Abbott, the Greater Houston Partnership also named disaster recovery as one of its top priorities for the 2019 Texas Legislature. And Landin said the business community wants a bill with as broad an impact as possible in order to attract statewide support.
"There's the recovery aspect, which is everything looking backward – so unanticipated matching needs of local communities, City of Houston and Harris County included of course, but across the 55 counties that were impacted by the storm. And then we also think about it in terms of future mitigation," he said.
The state is in an unusually strong fiscal position, but Landin said it will still be a challenge to get that much money, given competing priorities such as school finance reform and Medicaid.