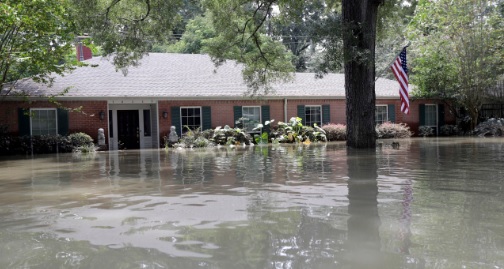 During Harvey, many Houston homeowners learned for the first time that their homes were built inside a reservoir. Now, a bill by State Senator Joan Huffman could help protect future home buyers from having to learn that lesson the hard way.
The bill would make it mandatory for homeowners to disclose to potential buyers whether their house sits in a reservoir or whether it has ever flooded. Daniel Gonzalez, legislative director for Texas Realtors, said it will be the first such change to the seller disclosure notice in more than a quarter century.
"We're working with not only Senator Huffman but others to ensure that whatever enhancements we make to the seller disclosure notice, that those enhancements will be, one, clearly understandable and more importantly actionable," Gonzalez said.
He said the changes will be of little use if the homeowners themselves don't know – and can't easily find out – whether their house sits in a reservoir or flood pool.
The bill has already been referred to a committee for consideration.