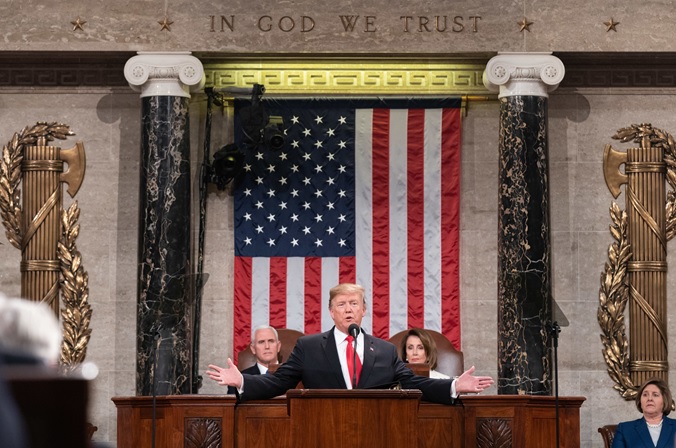 Against the backdrop of a potential second shutdown, House and Senate leaders came up with a compromise funding bill to keep the government open. The White House said President Trump will sign the bill, but will also declare a national emergency to stop what the administration categorizes as a "national security and humanitarian crisis at the border."
Jay Aiyer and Brandon Rottinghaus break down what happened and what happens next in the wall debate. Also, a look at the current 2020 roundup of presidential candidates, from Senator Amy Klobuchar's snowy debut to Senator Kamala Harris' pot smoking story.
Plus, the Democrats' Green New Deal, the president's physical, Dan Patrick and the Freedom Caucus on the border wall, and military veteran MJ Hegar looks to take on Senator John Cornyn. All that and more on this episode of Party Politics.
National Topics
-2020 roundup — Klobuchar makes a snowy debut, Kamala talks about pot
-Green New Deal — A viable plan or a progressive fantasy?
-Jeff Bezos v. David Pecker
-Trump is fit as a fiddle!
-The President comes to El Paso, Beto O'Rourke was waiting
Local Topics
-MJ Hegar looks to take on Cornyn
-SB2 — Property tax bill heads to Senate floor
-Is Texas Secretary of State nominee David Whitley in trouble?
-Texas Freedom Caucus proposes using Rainy Day Fund for wall
-Dan Patrick says border wall prevents beheadings!
-Harris County DA loses bid to add more prosecutors
You can subscribe to the podcast on Apple Podcasts. Tweet us using #PartyPoliticsPod or email partypoliticspod@houstonpublicmedia.org. Party Politics is produced by Don Geraci, the audio engineer is Todd Hulslander and our digital editor is Alvaro 'Al' Ortiz.