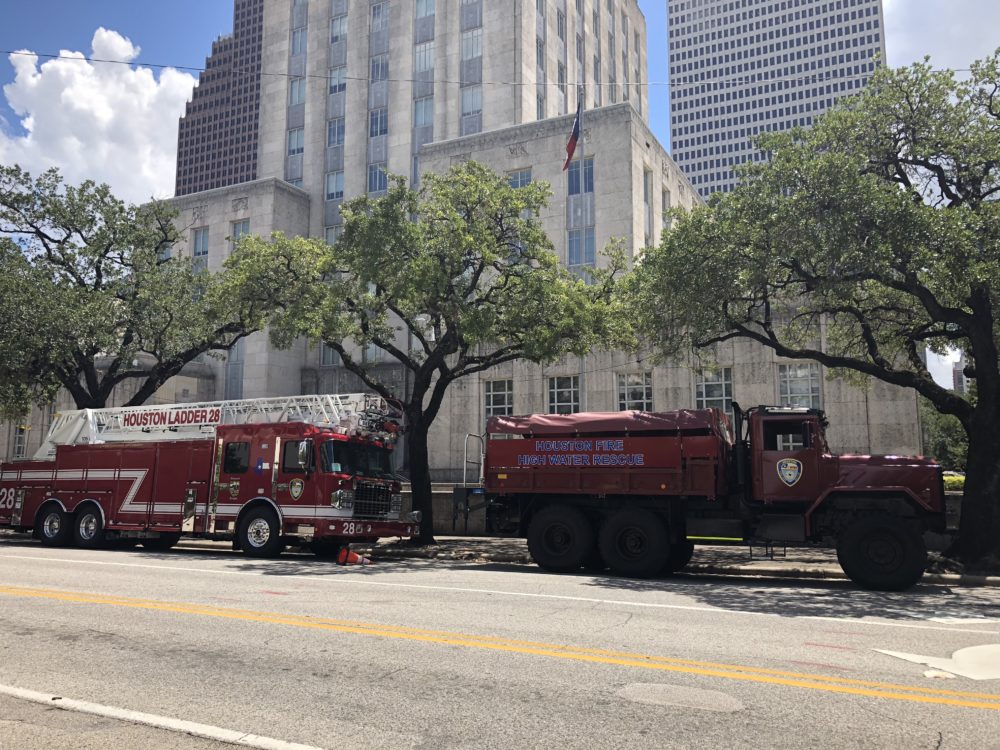 Houston Mayor Sylvester Turner is up for reelection next November. He already has two potential challengers in attorney Tony Buzbee and 2015 mayoral candidate Bill King, and could face a much tougher campaign than he expected.
Turner's war with the Houston Professional Fire Fighters Association over pay parity with police absorbed much of his third year as mayor. It culminated with voters approving Proposition B by a landslide of nearly 20 points.
Rice University political scientist Bob Stein said people who supported Turner in 2015 largely backed Proposition B in 2018. And he notes one of Turner's most important allies three years ago was the firefighters union. "The firefighters and their union and their union president are aggressively looking to run candidates or support candidates who supported Proposition B," he said.
Stein said the bad blood between Turner and the firefighters risks turning pay parity into the dominant issue of the 2019 campaign. He added that the firefighters union isn't just going after Turner. It's preparing a slate of candidates for city council, with the aim of defeating incumbents who lined up with the mayor in opposing pay parity.
Though a legal challenge was mounted against Proposition B, on December 18 a Harris County district court judge ordered the City of Houston to implement the proposition, saying it doesn't violate state law, as both the Houston Police Officers' Union and Turner's administration argued.
Turner said in a statement that the city would start implementing Prop B, but warned that the measure "will trigger the layoffs of less senior firefighters to pay the salaries of firefighters who have been employed longer."