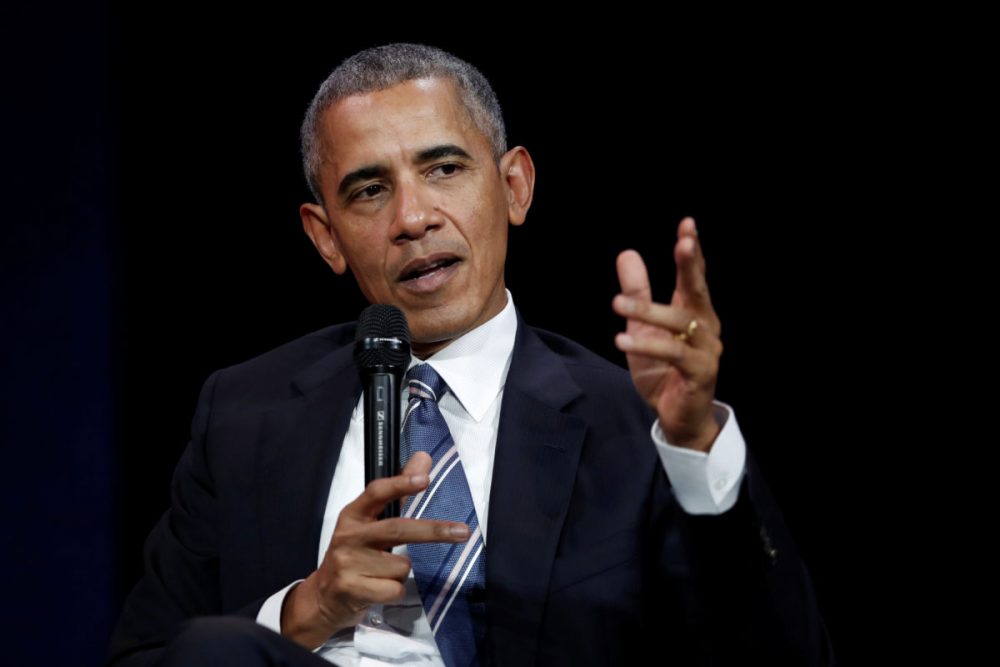 Former President Barack Obama will speak at Rice University's Baker Institute tomorrow evening. Obama will share the stage with former Secretary of State James Baker at an event marking the institute's 25th anniversary. Historian Jon Meacham will moderate the discussion.
Ambassador Edward Djerejian, director of the Baker Institute, said Obama and Baker will talk about their respective experiences at the summit of power. "You know, what worked for them when they were in office? What didn't work for them when they were in office? How did Washington work, how did Washington not work when they were in office? What are some of the issues that perhaps a bipartisan consensus can be arrived at in our current situation?" Djerejian said.
The event will begin at 7:45 p.m. and will be livestreamed on the institute's website.