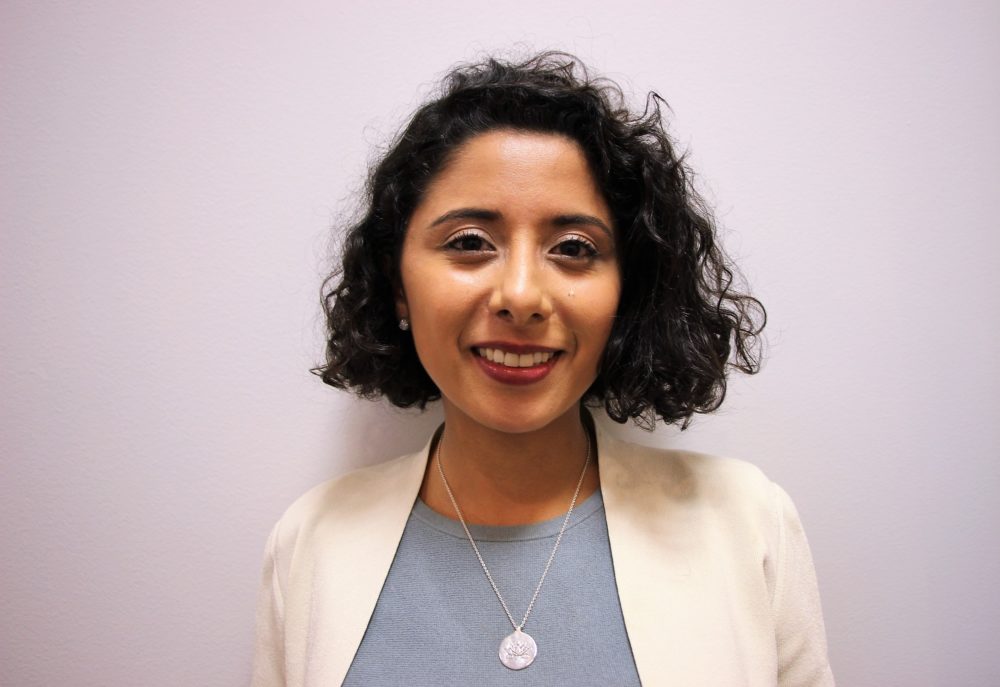 Democrat Lina Hidalgo, 27, has unseated long-time Harris County Judge, Republican Ed Emmett. Colombian-born Hidalgo will be the county's first woman and Latina judge. Hidalgo became a citizen the same year she graduated from Stanford with a degree in political science. She later went on to study public policy and law at Harvard and NYU. As Harris County Judge, Hidalgo will preside over a male-dominated commissioners court and approve the annual county budget in the third largest county in the country.
Can you tell us a little bit about yourself?
Like thousands of women across the country, I decided after the 2016 elections that I couldn't just wait for things to happen that I had to do it myself. And so I decided to run for office. I never thought I would, I never thought I'd work in politics. My background has been as an advocate. I worked in criminal justice reform in our community and healthcare access. I worked in international human rights. I studied political science at Stanford with support from all our community. I arrived here when I was 14. This is home. This is where my family lives. It's where I started my education, and I'm so proud to serve our community and to build a stronger government for everyone.
What experience are you bringing to the table?
I've done work with people for whom the county jail is their mental health facility and for people for whom our public hospitals are their healthcare facilities. I've been here for three 500-year floods and I know that we need to work to build a more transparent government that works better and saves us money.
Do you hope to do things differently than Judge Emmett?
Fundamentally, the job of the County Judge is, with the commissioners, to set the budget. And I believe that budgets are about priorities, that budgets are about values. My commitment is to make sure that the budget reflects the priorities of the community. I want to work on transparency, on openness, so that our county government truly belongs to the people. So that when we're thinking about where we're spending our dollars from Harvey, when we're thinking about which projects we're doing in all areas of the community — be it education, infrastructure, criminal justice — that we are reflecting the needs of the community. That we are present because you can't hold your government accountable if you don't know it's there.
What do you think is the biggest obstacle to overcome?
The biggest obstacle is, of course, that county government is huge, and just learning and having a chance to hear from the communities, figuring out what the most efficient way is to do things. It's not going to be easy. We're coming back from a catastrophic flood. We don't know when we may have another one.
How do you plan to represent immigrants and the issues that are important to them?
We clearly don't have an adequate immigration policy nationally and while we come up with one we shouldn't be tearing kids away from their families and we shouldn't be tearing folks away from their jobs, students away from their schools. So, I want to make sure that at the county we're looking out for our communities, that we are not complicit in policies that we know are wrong or that we disagree with. And that folks that contribute that are part of our community that they feel safe, that they feel included. We are the most diverse county. We're 25% immigrant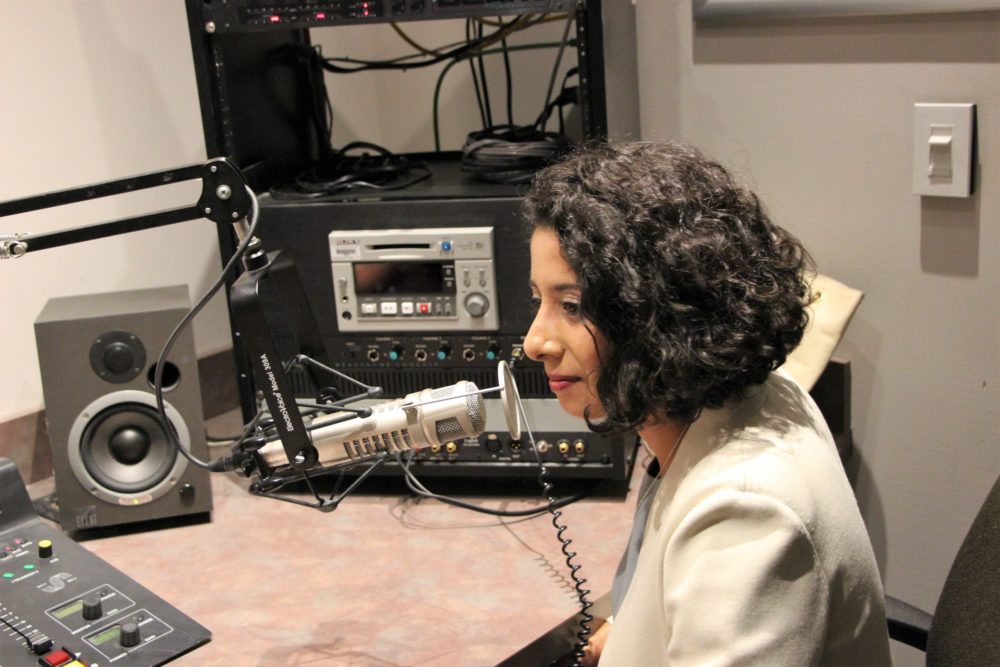 You mentioned that you're interested in raising the profile of Harris County on a national level, can you speak to your plan to do that?
We are the largest county in Texas, but not only that, we are the third largest county in the country — the size of Colorado in population. And driving around throughout the campaign we figured out it's about the size of Rhode Island in square miles, so there's huge potential to take a stand. If the trade wars are hurting our economy because of the port, take a stand there. The census [in regards to the citizenship question] threatens to harm the amount of funds we receive from the federal government, we have to take a stand on national issues. We've got to make our voices heard.
On a personal level, what do you like to do in Houston for fun?
I'm a runner, so I've got to live near a trail. I was attempting to train for the Houston marathon, but with the campaign I'm not sure that's gonna happen.
Who do you look up to most both personally and professionally?
For me it's been my parents who have been an example of courage. And professionally, gosh, we're standing on the shoulders of giants. The women leaders that have come before us, folks like Sheila Jackson Lee, like Sylvia Garcia, who've been around, who've been fighting the fight, who've been the first of firsts, that's what we're building on. And I'm very proud to build on the work they've done.
Apart from the race that you won, what was your reaction to last night's results as they came in?
We're all grateful to Beto O'Rourke. Even though he wasn't successful, he inspired a generation of people to participate, to vote, to get engaged. I'm confident that what he did, that what we all achieved this year will continue. That people will remember this year as the year people saw that our democracy depends on our participation. And I will work to keep that going, that participation, that engagement because that's how we build a stronger community.
This interviewed has been edited and condensed for clarity.