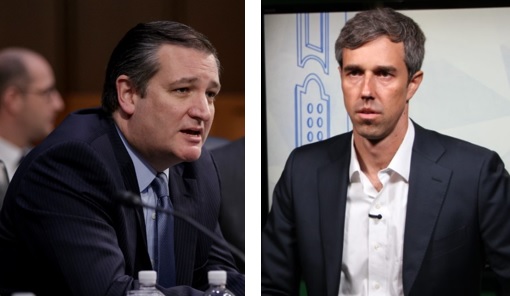 Sunday's scheduled town hall debate between Senator Ted Cruz and Congressman Beto O'Rourke at the University of Houston has been postponed. Cruz is remaining in Washington, D.C. for weekend votes.
The decision came just hours before Cruz voted in the Senate Judiciary Committee to advance Judge Brett Kavanaugh's nomination to the Supreme Court.
"After what happened this week or happened yesterday, he probably doesn't want to be in a town hall setting," said Renée Cross, senior director of the University of Houston's Hobby School of Public Affairs. "By postponing, he's essentially canceled this particular debate, just because of the Senate and House schedules."
Congress is in session much of the remaining time before Election Day. The University of Houston, ABC 13, and Univision are in talks with the Cruz and O'Rourke campaigns about when or whether to reschedule.