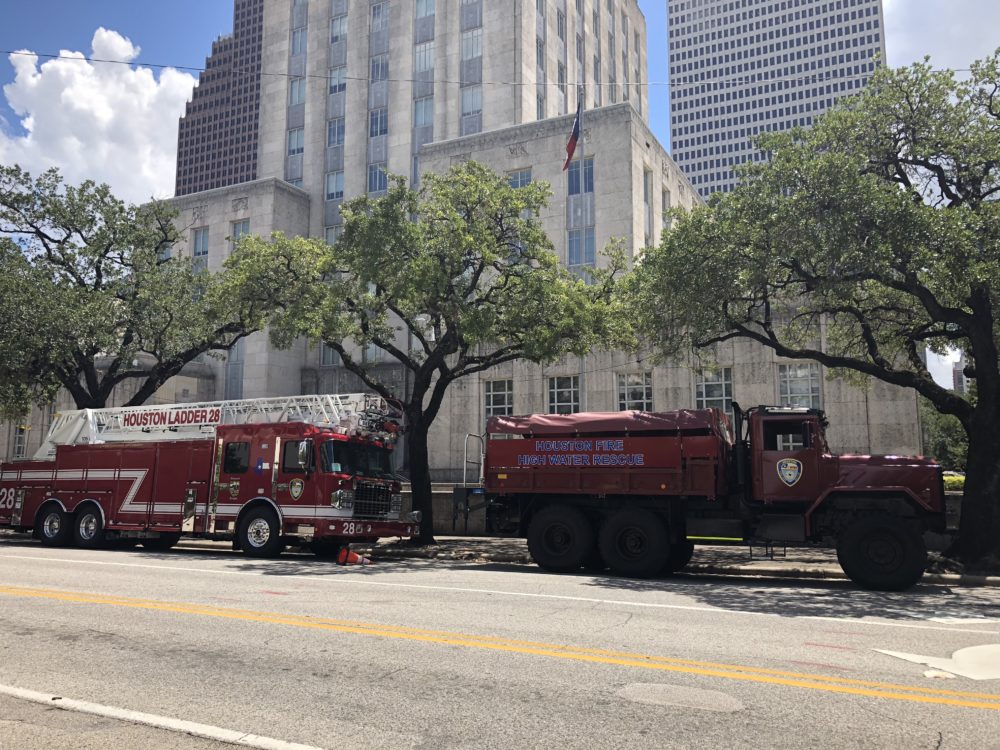 Houston Mayor Sylvester Turner is holding town halls to try to convince voters that the city can't afford Proposition B, a ballot measure that would tie firefighters' pay to that of police. It's turning into an uphill fight.
Mayor Turner argues that full pay parity would cost Houston nearly $300 million, at a time when the city is wrestling with chronic deficits. But Turner is having a hard time getting voters to see this as anything other than attacking the firefighters.
"The default mode is not only to support equity pay but to support it by very big margins," says Bob Stein, a political science professor at Rice University.
That's particularly the case if Democrats turn out in larger-than-usual numbers. "You'll have a lot of voters coming out who are predisposed as Democrats to support equity pay for public employees," Stein says. "On top of that, the firemen not only have a good campaign message, but they're going to get national support from national public employee associations and unions to support this equity pay raise."
The Houston Professional Fire Fighters Association, which successfully petitioned to put the proposition on this November's ballot, is affiliated with the International Association of Fire Fighters, one of the most influential public sector unions in North America.
Stein says Turner risks alienating his base just a year before he is up for reelection.