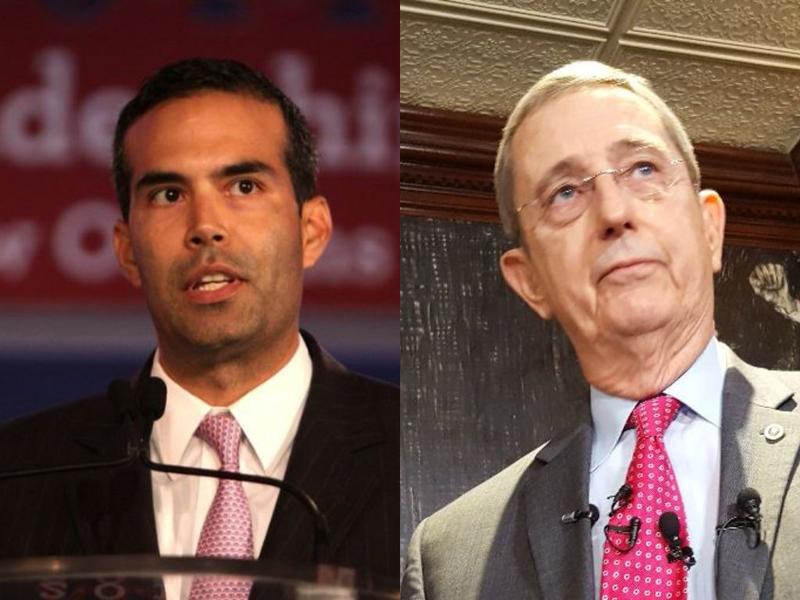 Former Texas Land Commissioner Jerry Patterson, a Republican, is endorsing a Democrat for his old job. That's after he waged an unsuccessful campaign to wrest the GOP nomination from incumbent Commissioner George P. Bush.
Patterson has been a Republican for more than 30 years, heading the General Land Office (GLO) from 2003 to 2015. So why is he backing Democratic attorney Miguel Suazo over Bush?
"Well, I mean, it's pretty simple," Patterson says. "My loyalty to my state and my loyalty to The Alamo trumps any loyalty to my party."
Patterson made Bush's alleged mismanagement of The Alamo a key issue in his primary challenge to Bush. He also blames Bush for delays in rolling out the GLO's home repair program after Harvey. "And that was a decision made solely to be a fiscal conservative and look good in the next election," Patterson says. "To me that's unsatisfactory."
Bush's office did not respond to a request for comment.