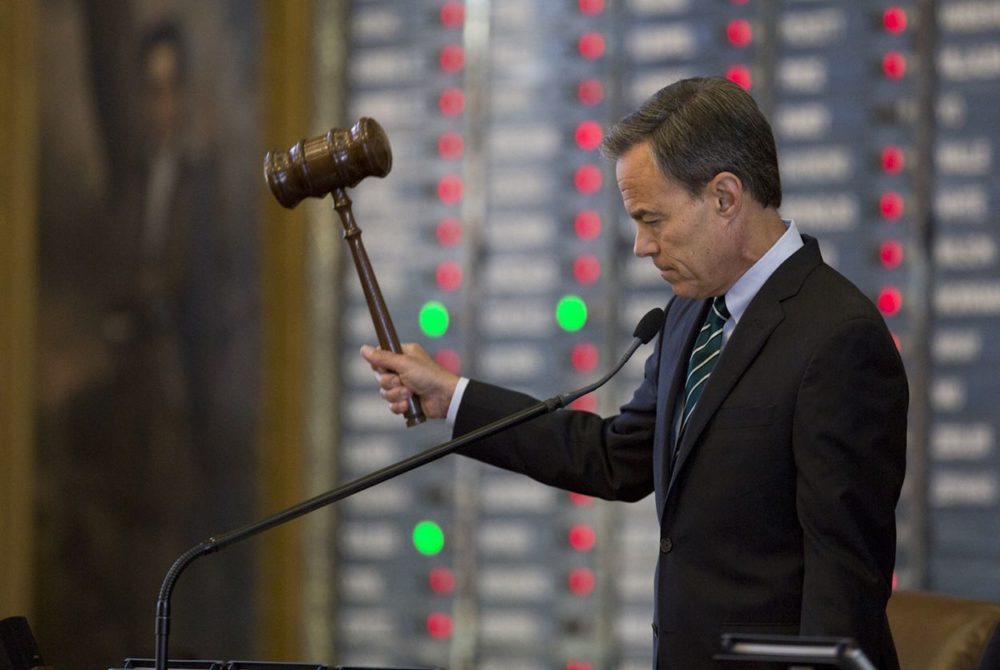 Joe Straus spent much of his final term as House Speaker as a foil to Lieutenant Governor Dan Patrick, blocking measures such as the so-called bathroom bill and property tax relief. Straus' decision to retire is likely to complete the takeover of the Texas GOP by tea party and social conservatives.
Straus won five terms as speaker, through a combination of moderate Republican and Democratic support. He led his chamber from the center even as the state Republican Party shifted ever further to the right.
"Joe Straus was the last, sort of, business friendly, chamber of commerce Republican who had real power in Texas politics," said Cal Jillson, professor of political science at Southern Methodist University. "Straus was seen by many Republicans and certainly all tea party Republicans as an impediment to the conservative agenda that they wanted to push through the Texas Legislature, and it may well be that that impediment that that impediment will now be removed."
Jillson said the next speaker is far more likely to come from the tea party ranks rather than those of Straus's lieutenants.