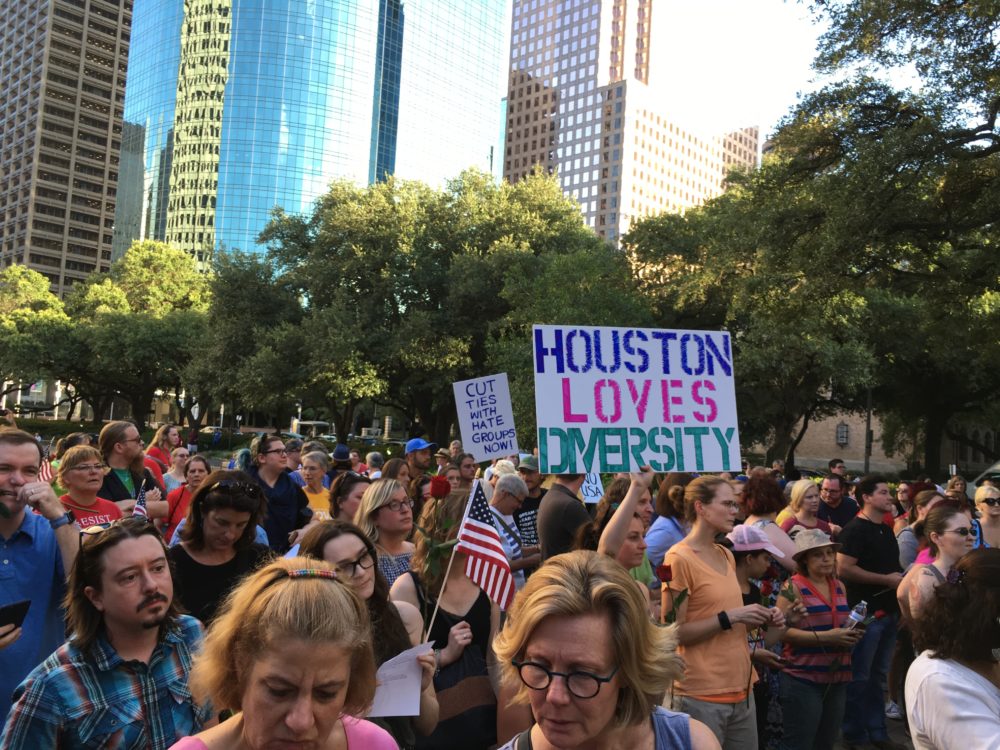 Protesting seems to happen a lot in this day and age, sometimes under unfortunate circumstances as we saw in Charlottesville, Va. in August, and sometimes in quieter ways like NFL players taking a knee during the national anthem.
So, whether it's a protest where things get violent and people get arrested, or where divisive political rhetoric pushes people to boycott a massive media franchise — is it worth it? How much change does protesting implement in a society, and what have we gleaned from famous protests in the past?
We talk it over with Leandra Zarnow, assistant professor of history at the University of Houston.