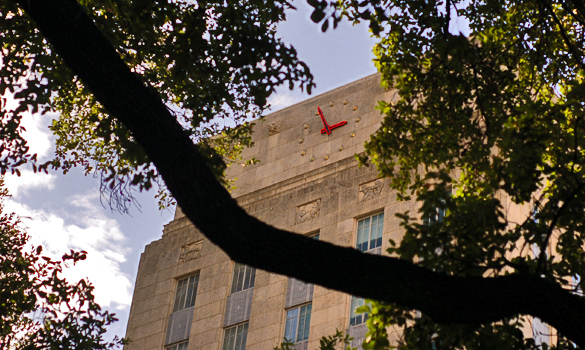 Today on
Houston Matters
, we continue our 3rd annual State of Houston series with a look at the state of politics and government in Greater Houston with the help of
Andrew Schneider
, News 88.7's politics and government reporter
Also this hour…
Political Roundup
It's time again for our weekly political roundup and analysis of national, state and local political stories. We discuss everything from Congress reaching a deal to fund the government, to President Trump and North Korea, and the latest attempt to pass a health care bill. Also we look at several issues in the Texas Legislature: the so-called "sanctuary cities" bill, the Houston pension reform legislation, and redistricting.
Today, our guests are Brandon Rottinghaus, professor of political science at the University of Houston, and co-host of Houston Public Media's new Party Politics podcast, Jeremi Suri from UT-Austin's Department of History, and Andrew Schneider, politics and government reporter for News 88.7.
Houston's Signature Food
Philly has the cheese steak. Chicago has deep dish pizza. But what about Houston? Three years ago, we invited three local foodies to come and discuss what they thought should be Houston's signature food. That conversation between food writers Katharine Shilcutt of Houstonia Magazine, David Leftwich of Sugar and Rice, and Eric Sandler of CultureMap Houston, evolved into our monthly food segment, The Full Menu. Now, they're back to revisit this topic, and we'll see if their answers have changed from back then, when they debated the merits of Vietnamese-style crawfish, gulf oysters, and beef fajitas laying claim to the title.
Houston Matters offers a free daily, downloadable podcast here, on iTunes, Stitcher and various other podcasting apps.