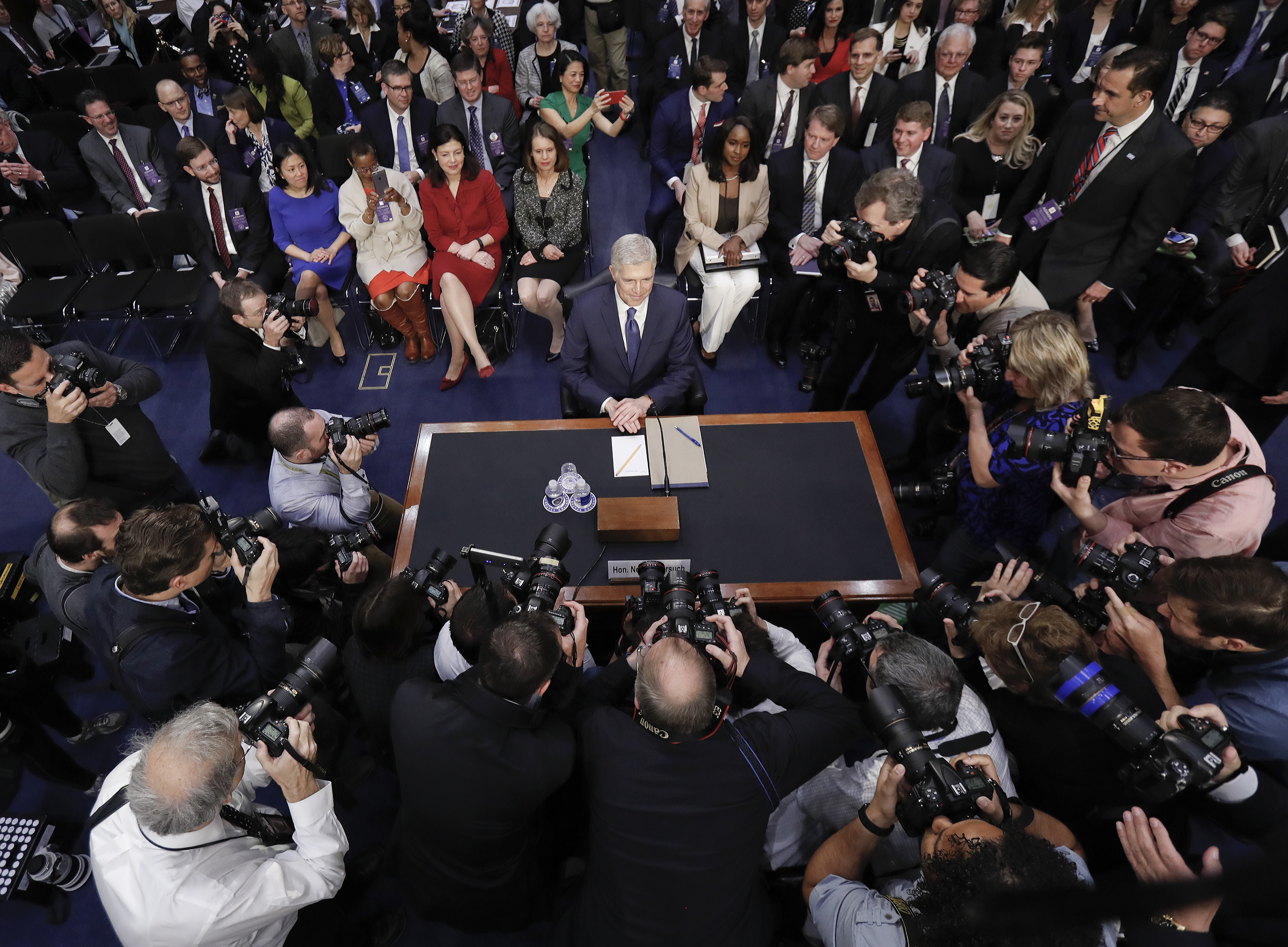 (Above: Supreme Court Justice nominee Neil Gorsuch on Capitol Hill for his confirmation hearing before the Senate Judiciary Committee. AP Photo/Pablo Martinez Monsivais)The confirmation hearing for Judge Neil Gorsuch continues today in Washington. Houston Public Media is continuing live coverage from NPR on News 88.7 and online.
During the brief lunch break on Capitol Hill, Houston Matters host Craig Cohen talked to several local observers for analysis of the hearing so far and discussed how it all could impact Texas and Houston.
His guests were Justin Kirkland, assistant professor of political science at the University of Houston, Mark Jones, with Rice University's Baker Institute for Public Policy, and Andrew Schneider, politics and government reporter for News 88.7.