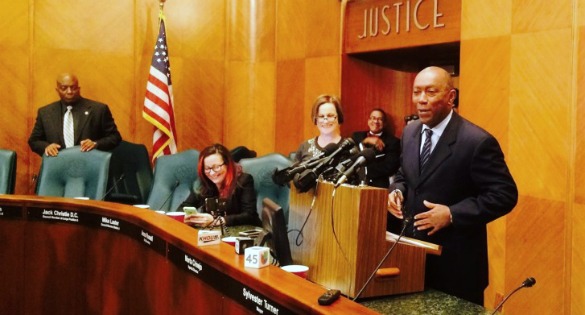 Last week (Dec. 12, 2016), Mayor Sylvester Turner announced he was creating an Office of New Americans and Immigrant Communities for the City of Houston. Mayor Turner said goal is to "improve access to city services for all Houstonians." And the mayor said the office will work as an information source for Houston's large immigrant community.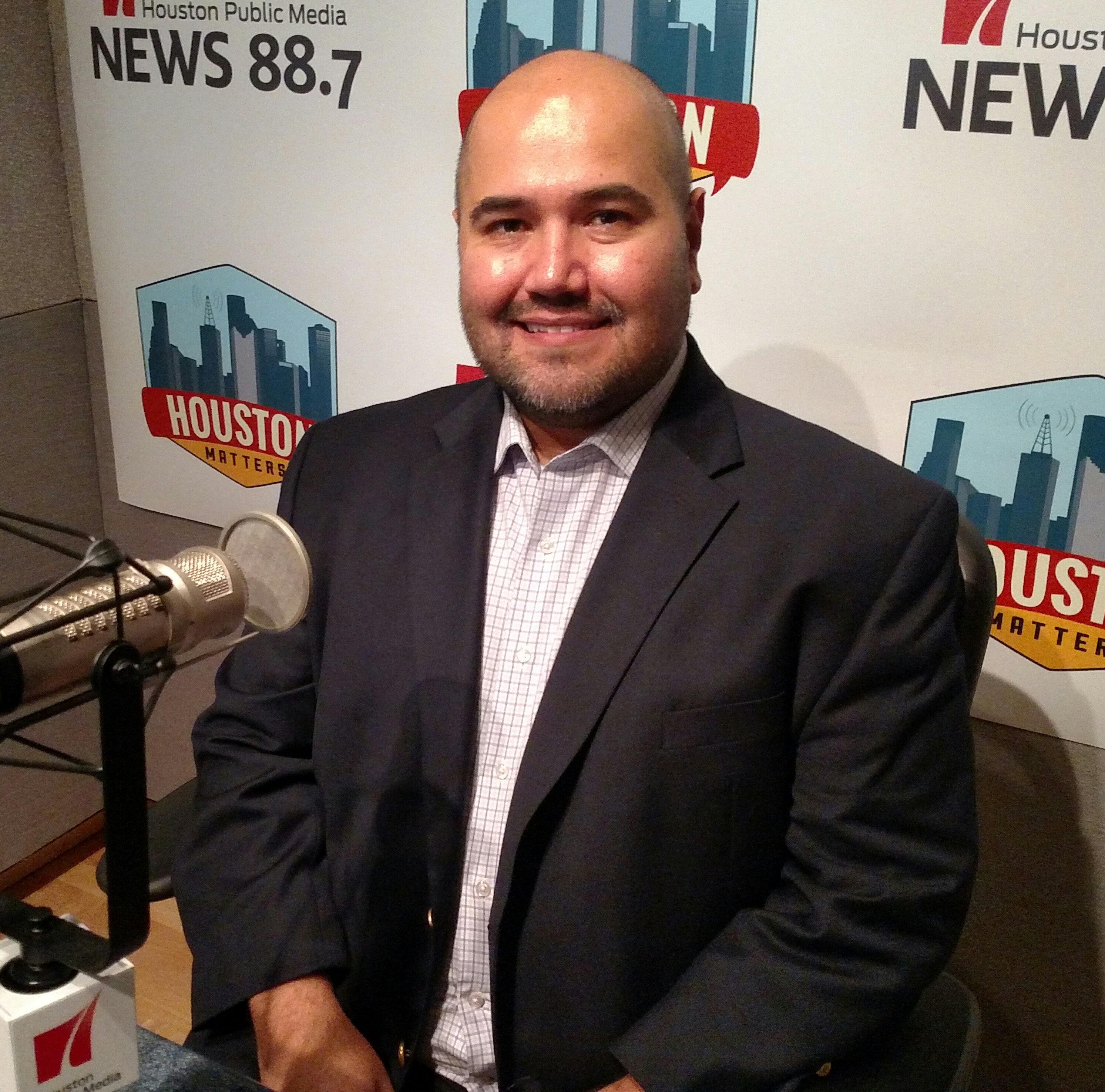 By reorganizing the office (it was formerly known as the Office of International Communities), the city follows a similar trend set by other cities like Chicago and New York.
We learn more about how the office will work — and about any new initiatives it might develop — from Terence O'Neill, the office's director.
(Above: Mayor Sylvester Turner. Photo: Florian Martin, Houston Public Media. At Right: Terence O' Neill, director of the City of Houston's Office of New Americans and Immigrant Communities. Photo: Abner Fletcher, Houston Public Media)