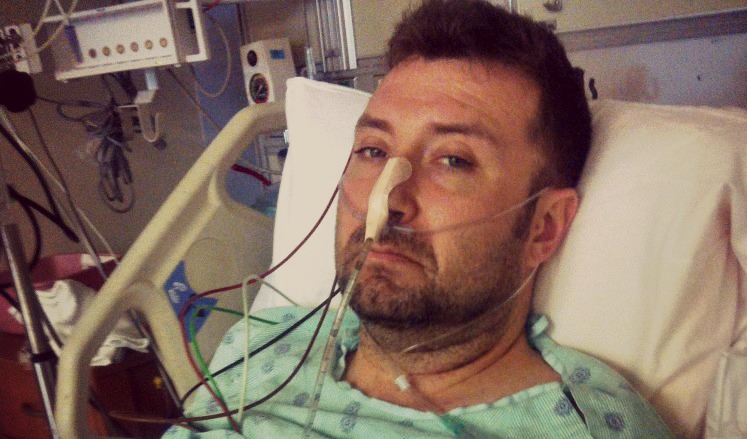 The number of hate crimes against Muslims reported to police rose by 67 percent in 2015, according to numbers released by the FBI this week (Nov. 14, 2016). And, according to the Southern Poverty Law Center, there have been more than 200 incidents of hateful harassment and intimidation since Election Day.
With that in mind, we bring you three in-depth stories News 88.7's Andrew Schneider has compiled about hate crimes in Greater Houston. We learn about the extent of hate crime in Houston and why the numbers are so difficult to track.
We learn why some victims decline to report hate crimes and why police and prosecutors sometimes are often reluctant to pursue them. And we look at why people commit hate crimes and whether hate crimes are becoming more common.
(Above: Houstonian John Gaspari in Ben Taub Hospital after being attacked on Valentine's Day 2015. Image Courtesy: John Gaspari)
MORE:
Hate Crimes In Houston Go Underreported, Rarely Prosecuted (News 88.7, Nov. 15, 2016)
When Is A Hate Crime Not A Hate Crime? (News 88.7, Nov. 16, 2016)
Why Do People Commit Hate Crimes? (News 88.7, Nov. 17, 2016)