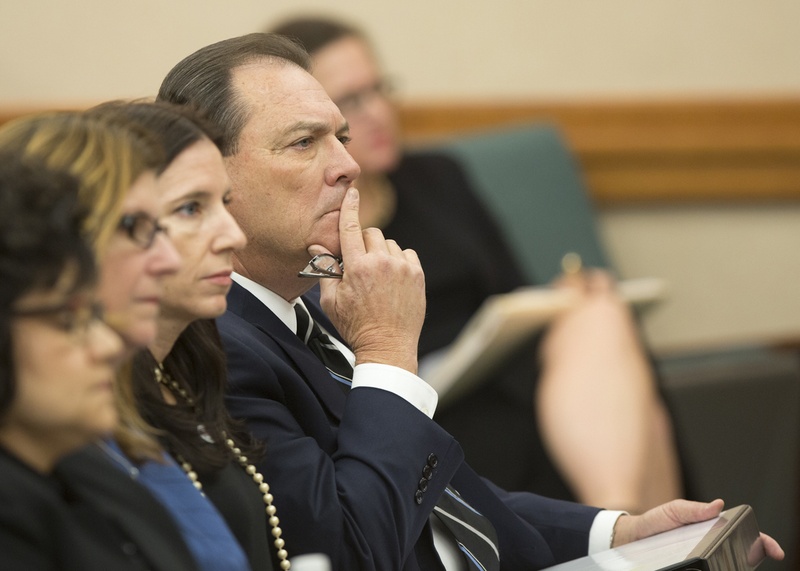 The head of the Texas Department of Family and Protective Services has decided to ask lawmakers for an additional $8.2 million to help raise salaries for Child Protective Services workers, just one day after some legislators balked at his initial multimillion-dollar request.
On Thursday evening, agency commissioner Hank Whitman wrote in a letter to Senate Finance Committee members that "providing a salary increase will have a positive impact on retention."
"Settling on the ideal salary to diminish turnover is difficult," Whitman wrote. "Our research of U.S. Labor Statistics shows that comparable jobs in the Texas market pay more than salaries at CPS."
Whitman's new request comes on the heels of a contentious committee hearing on Wednesday where members strongly questioned agency's asking for $53.3 million to overhaul Child Protective Services. Committee chair Sen. Jane Nelson, R-Flower Mound, ordered Whitman to quickly turn around a revised plan to better reflect the urgency of giving raises to overworked CPS employees.
The revised plan would bring Whitman's request up to $61.5 million.
The agency is aiming to build upon past successes with pay increases. Whitman noted that in 2013, the Legislature allowed the department to offer $1,000-per-month pay increases for employees living in Midland, Andrews, Ector and Ward counties to offset cost-of-living increases. Those payments have helped decrease turnover by 49.7 percent in the past three years.
Caseworkers made $38,500 in 2014, and special investigators, typically with law enforcement backgrounds, made $45,000, according to representatives from The Texas Sunset Commission, which reviews state agencies.
It's unclear if lawmakers will approve Whitman's request, as the committee expressed anger and skepticism over an infusion of state dollars being the answer to the agency's critical problems. Agency officials told lawmakers at the hearing that as of Oct. 17, 2,844 children had gone unseen by caseworkers. The department noted that some of these children were missing. Whitman said he's hoping to disburse 550 new workers across the state to help endangered children.
This article originally appeared in The Texas Tribune at https://www.texastribune.org/2016/10/27/agency-revising-its-plan-include-needed-pay-increa/.