I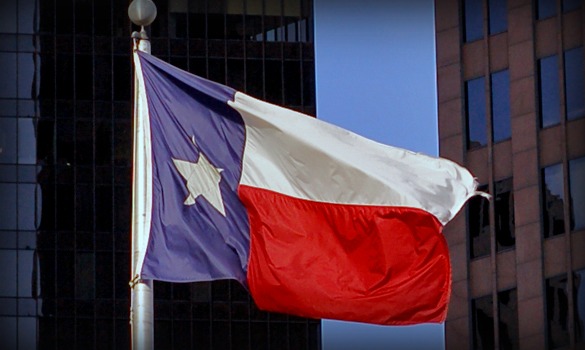 Last week (Sept. 30, 2016), Gov. Greg Abbott announced Texas was officially pulling out of the national program to resettle refugees, making good on an earlier threat to withdraw if the Obama administration didn't accept changes to the program the state demanded, citing security concerns. Gov. Abbott's statement said the state wanted refugees better vetted on whether they posed national security risks. (Refugees already go through extensive screenings before being resettled).
Houston-area lawmaker Gene Wu, a Democrat representing District 137 (including portions of southwest Houston) in the Texas House, says the move is purely political and will only make work harder for the agencies that serve refugees. On this edition of Houston Matters, we talk with Wu about his concerns and what this may mean for refugee resettlement in Houston and the rest of Texas going forward. We also hear the Abbott administration's defense of the move.
Also this hour:
Rice's Baker Institute Offers Recommendations for Federal Science and Technology Policy
Neal Lane works at Rice University's Baker Institute for Public Policy. But he's also a former director of the White House Office of Science and Technology, a small federal agency tasked with providing the President with timely advice on scientific and technological developments related to everything from economics to public health to environmental quality and national security. Lane — along with co-author Kenneth Evans — has published a report for the OSTP with recommendations for the next science advisor and the agency's future policy priorities. Lane and Evans share their thoughts with Houston Matters producer Paige Phelps.
UH Alum and Retired Army General Writes About Dealing with Grief
Major General Barrye Price is retired from the U.S. Army and happily married with a 9-year-old son he dotes on. But his new book, Life, On the Other Side of You is largely about dealing with grief after his first wife Elaine succumbed to cancer. (Price met her at the University of Houston, his alma mater).
In his military career, Price rose quickly through the ranks of the U.S. Army where he was taught values of loyalty, discipline and unity. And, as he tells us, when tragedy struck, his military training was the first safety net he found in his new, upside-down world.
Wolf Boys: How Texas Teens Were Recruited To Kill for a Mexican Drug Cartel
The book Wolf Boys tells the true story of Gabriel Cardona and his friend Bart Reta who were recruited and trained by Los Zetas, a dangerous drug cartel in Mexico. Author Dan Slater, a former reporter for the Wall Street Journal, first learned about the boys — who are now serving life sentences — in 2009. He tells Houston Matters producer Maggie Martin why he was fascinated by their story.
Houston Matters offers a free daily, downloadable podcast here, on iTunes, Stitcher and various other podcasting apps.