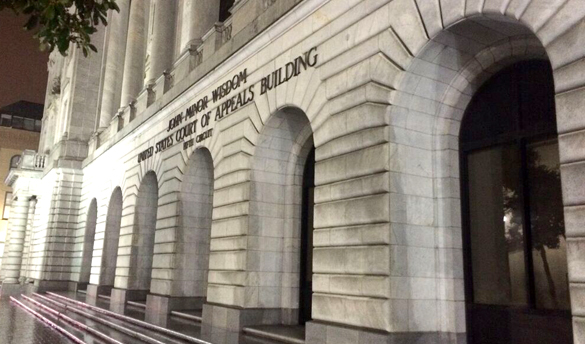 This election year, 40 individuals in the Houston area — and many more statewide — are running for various judicial seats, from the State Supreme Court to Justice of the Peace. That means voters might find themselves standing in a voting booth with just as many questions about who to pick for these seats — especially if they're in a profession that doesn't involve setting foot in a courtroom.
That's one of the reasons the Houston Association of Women Attorneys publishes its list of judicial picks, a non-partisan guide to the judicial elections with an endorsement in each race.
The guide is the result of an extensive screening process that involves interviews with the candidates and a vote by the membership body.
To learn more about how the process works, we talk with Charlotte MacVane, an attorney and board member of the AWA.
(Above: The U.S. 5th Circuit Court of Appeals in New Orleans. Photo: Michael Hagerty, Houston Public Media)
MORE:
HAWA Judicial Endorsements (PDF)
Houston Association of Women Attorneys