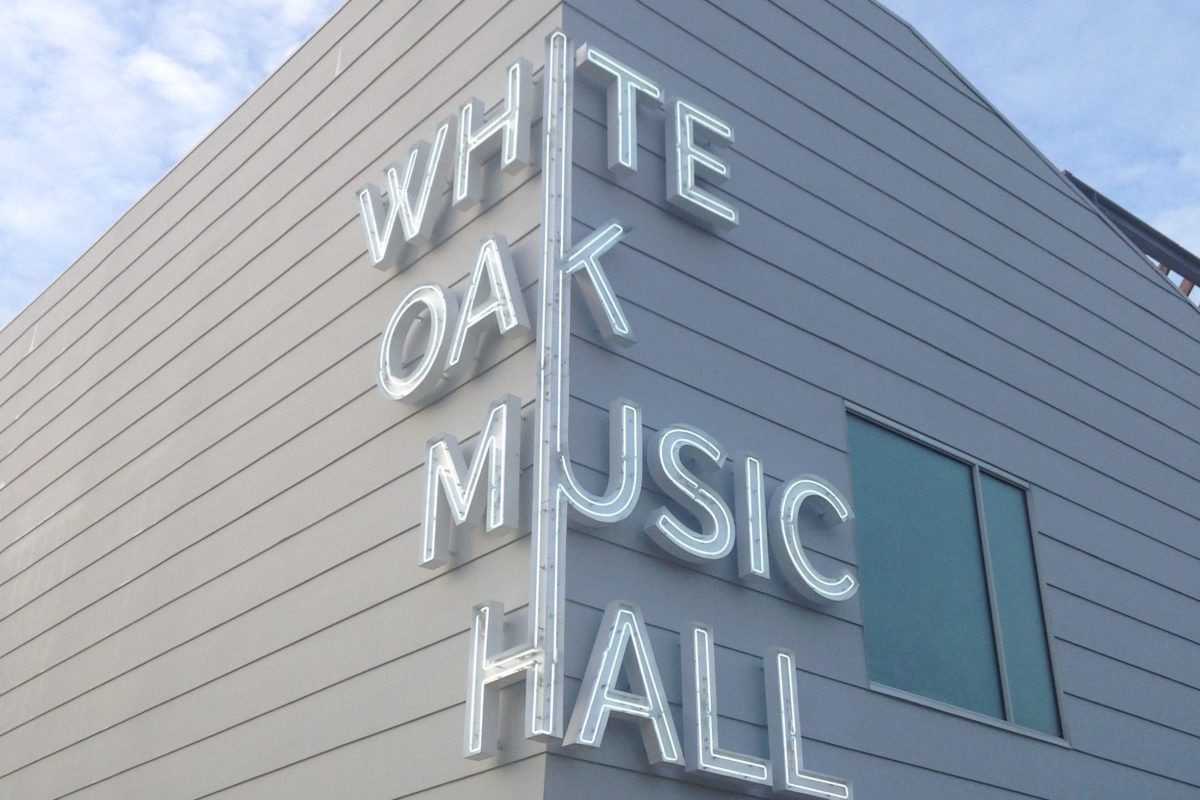 If you're a live music fan, you've probably heard about White Oak Music Hall – a multi-stage venue that opened on Houston's Near Northside neighborhood this year.
And if you live near the venue, you either think it's a terrific sign of positive redevelopment, or a noise nuisance that never should've been allowed in the first place.
On this edition of Houston Matters, Paige Phelps reports on the growing dispute.
(Photo: Erin Woolsey/White Oak Music Hall)
Also this hour…
Harvard Law Study Singles Out Harris County for Poor Handling of Death Penalty Cases
A Harvard Law School study reports that racial bias, over-aggressive prosecutions and inadequate representation for poor defendants plague Harris County's handling of death penalty cases. We discuss with Jeffrey Newberry, a legal clinic supervisor at the University of Houston Law Center, and Ana Otero, a professor of law at Texas Southern University's Thurgood Marshall School of Law.
The Good, the Bad, and the Ugly
A lot happens in a week here in Houston. Some of it's good. Some of it's bad. And some is downright ugly. When faced with intriguing developments in the news, we turn each Friday to a panel of "non-experts" to parse The Good, the Bad, and the Ugly of it all. Today, panelists Wayne Ashley, Kyrie O'Connor, and Russ Capper discuss Governor Abbott threatening to withdraw Texas from the federal refugee resettlement program, Shell vacating most of its downtown offices and former President and longtime Houston resident George H.W. Bush apparently signaling his support for Hillary Clinton.
Zithers Featured in Concert at Asia Society Texas Center
IIIZ+ (pronounced "Three Zee Plus") is a musical group which performs using three kinds of bridged Asian zithers. The group performs tonight (Sept. 23, 2016) at the Asia Society Texas Center. In an excerpt from an upcoming edition of her Classical Classroom podcast, Houston Public Media's Dacia Clay talks with two of the performers, Maruta Miki and Jocelyn Clark, along with Stephanie Todd Wong, the Asia Society's director of performing arts and culture, about the music and about Asian culture in Greater Houston.
Houston Matters offers a free daily, downloadable podcast here, on iTunes, Stitcher and various other podcasting apps.