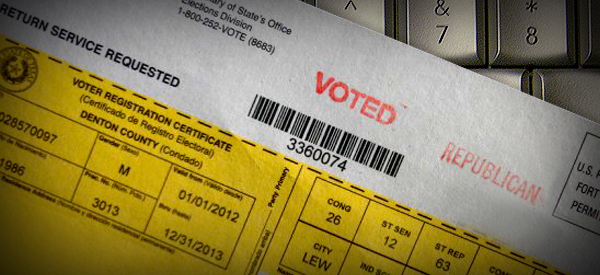 It seems as if the twists and turns in the saga over the state's voter ID law will never end. In the latest development, U.S. District Judge Nelva Gonzales Ramos Monday (Sept. 19, 2016) determined the state's voter education campaign is using misleading language to discourage eligible voters from going to the polls.
When the Fifth Circuit ruled the controversial state law discriminated against black and Hispanic voters, the state negotiated new requirements that included allowing voters to use several alternative forms of identification if they don't possess one of the seven required by Texas law and "cannot reasonably obtain it." The state, in essence, dropped the word "reasonably" – changing it to "cannot obtain" and "have not obtained," which the Justice Department argued was misleading. The federal judge agreed.
The state now has less than five weeks to revamp its voter education campaign before early voting begins. Meanwhile, Harris County Clerk Stan Stanart has stated he'll investigate everyone who signs a declaration saying they lack acceptable ID to make certain they're not lying. Judge Ramos says she'll consider whether that amounts to voter intimidation. We discuss these latest legal entanglements with Peter Linzer, a professor of law at the University of Houston Law Center.
Then, we talk with Harris County Assessor/Collector Mike Sullivan about the impending voter registration deadline (Oct. 11, 2016).