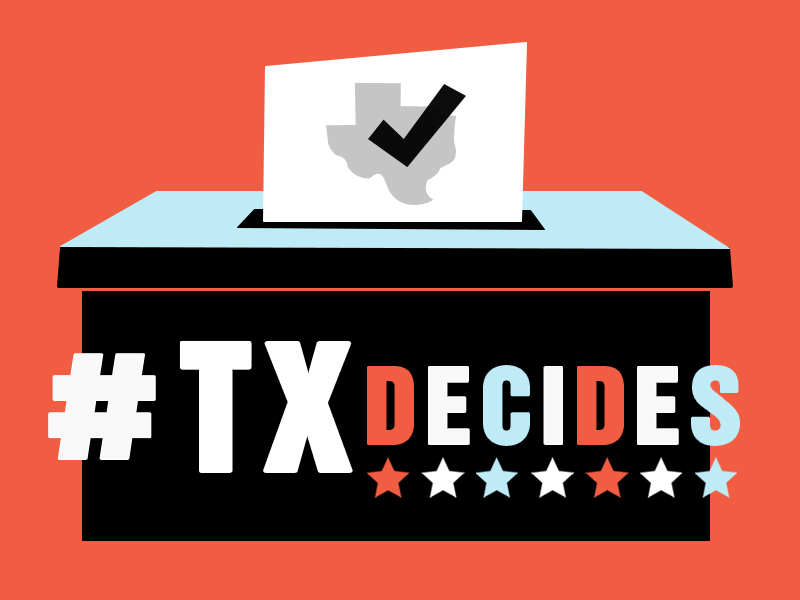 On Monday (Sept. 5, 2016), the Washington Post unveiled a new poll on the U.S. presidential race, which was conducted in recent weeks in all 50 states. That it found the race tightening was not too surprising. But one revelation was: that the Post's poll, conducted in partnership with SurveyMonkey, found Republican Donald Trump and Democrat Hillary Clinton neck and neck in Texas.
Yes, you read that right.
Now, no other major poll has yet shown this. That might have something to do with how the Washington Post and SurveyMonkey poll was conducted. On this edition of Houston Matters, we learn about the methodology used from Washington Post polling manager Scott Clement. Then, we discuss whether the Lone Star State is really in play in the presidential race for the first time in decades (Texas has voted Republican in every presidential election since 1976). We talk with area political scientists Bob Stein from Rice University, and Brandon Rottinghaus from the University of Houston.
Also this hour:
Exploring the Impact of Unrest in Venezuela on Houstonians
Recent news reports from Venezuela paint a picture of a nation in crisis. Thousands of people took to the streets last week to protest the reign of President Nicolas Maduro amid worries over a lack of food and medicine. Just this week, Latino Fox News reported that the country's defense minister will appoint 18 military generals to oversee the production, distribution and commercialization of food. Venezuelans living in Houston will hold a march at the Galleria tomorrow (Sept. 10, 2016) at 11 a.m. to support anti-government efforts in their home country. We discuss the situation with one Houstonian with ties to Venezuela and another who's there right now.
The Good the Bad and the Ugly of Houston News
A lot can happen in a week. Some of it good. Some of it bad. Some of it downright ugly. When faced with intriguing developments in the week's news, we turn to our rotating panel of "non-experts" to parse The Good, The Bad and The Ugly of it all. This week, our panelists discuss the latest squabble between Texas and the federal government over the state's voter ID law, and a Fort Bend ISD administrator in hot water over some inappropriate comments related to the school dress code. This week's panelists are: Mustafa Tameez, media and public affairs consultant and managing director of Outreach Strategists; Vlad Davidiuk, conservative writer and political analyst; and attorney and community education advocate Monica Richart.
"Sesame Street Meets the Exorcist"
Houston native Robert Askins is the playwright behind Hand to God, a dark comedy set in his hometown. It tells the story of a young man involved in the puppet ministry at his church. One problem, though: his puppet – named Tyrone – becomes possessed by the devil. It's a scenario The New Yorker described as "Sesame Street meets The Exorcist." The play, which blends humor and grief, was nominated for five Tony Awards in 2015 and is making its Houston debut run at The Alley Theatre through Sept. 18. Askins tells us about the play – and about his own experience with puppet ministry.
Houston Matters offers a free daily, downloadable podcast here, on iTunes, Stitcher and various other podcasting apps.