Rob Schmitz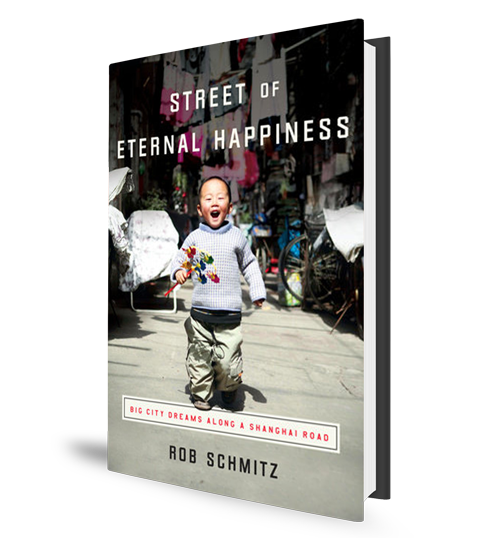 is a veteran public radio reporter who's spent most of his career living and working in China. Near where he lives in Shanghai is a street with an interesting name – and with many interesting people who illustrate a lot about the changing face of the Chinese culture and economy in recent years.
So Schmitz decided to write a book about some of the people who live along that road. It's called Street of Eternal Happiness: Big City Dreams Along a Shanghai Road.
He spoke about the book this week (Aug. 3, 2016) at the Asia Society Texas Center and told Michael Hagerty about this street, its unusual name and its people.
Schmitz's wife and her parents are from Houston. He talks about what Houston's substantial Asian population and what draws many Asian immigrants to the area.
Later this month Schmitz will become NPR's new Shanghai correspondent.
MORE:
'Street of Eternal Happiness,' by Rob Schmitz (New York Times Book Review, May 13, 2016)
A Dream of Freedom on the Street of Eternal Happiness (Marketplace, June 1, 2016)
The Fate of Sandy Phan-Gillis, Houstonian Detained in China (Houston Matters, July 19, 2016)
What Role Does China Play in Houston's Economy? (Houston Matters, Dec. 2, 2014)