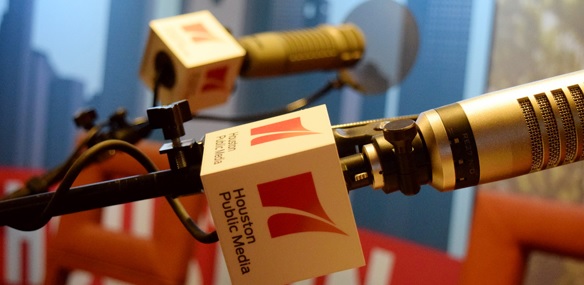 Every few months,
we offer you the opportunity to vent
. It could be something about Houston, like the traffic or the weather. It could be something about your life. It could be something you just wished was a little bit different. It's your pet peeve — that one thing that sticks in your craw — that you just have to vent about, that makes your life in Houston just a little bit less than it could be. Oh, if ONLY!
Well, today is another one of those days! Share with the rest of Greater Houston that one thing about your life here that you wish you could change. That one thing that just raises your blood pressure a little, or takes some wind out of your sails. C'mon. Don't bottle it up. Channel your inner Grampa Simpson, and let it out. (E-mail your Houstonian pet peeves now to talk@houstonmatters.org).
Also this hour: This is the time of year the Harris County Appraisal District sends out appraisal notices to property owners. Those valuations have been on the rise in recent years, prompting Harris County Tax Assessor-Collector Mike Sullivan to offer a series of property tax workshops to explain how those taxes are valued and collected. Sullivan joins us, along with property tax consultant Sylvie Novotny and the county appraisal district's Jack Barnett, to field your questions about your property taxes.
Plus: We discuss the week's developments in Houston sports with Jeff Balke, who writes for Houstonia Magazine and Houston Press.
Houston Matters offers a free daily, downloadable podcast here, on iTunes, Stitcher and various other podcasting apps.