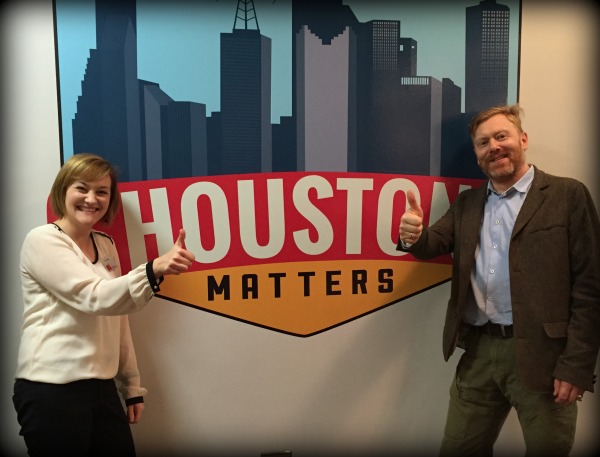 (Above: Edel Howlin poses with comedian Jon Gnarr, who once served as the mayor of Iceland's biggest city.)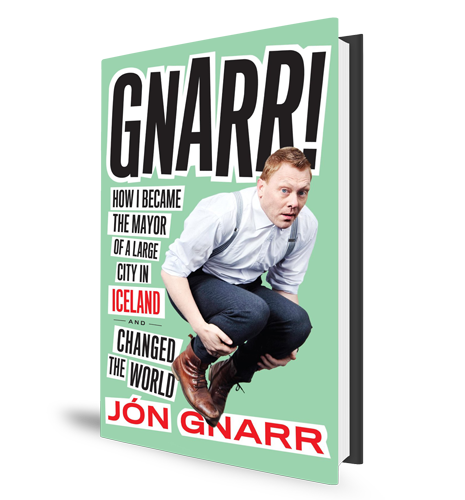 It's not that surprising to find all sorts of interesting people rolling through Houston. It is, after all, the nation's fourth-largest city. And we're a major player in all sorts of industries.
For a while, one of those interesting people included Jon Gnarr (pronounced YAHN guh-NARR). He's a comedian from Iceland, who — as a joke — once ran for mayor of the country's biggest city (Reykjavik) — and won. Imagine the character Stephen Colbert played on The Colbert Report becoming a US Senator or mayor of New York City. While he says politics wasn't his thing, Gnarr brought some comic relief to some hard times in Reykjavik.
So, what's all the got to do with Houston? Well, for several months in 2015, he called Houston home as a writer and lecturer-in-residence at Rice University.
Houston Matters producer Edel Howlin talked with Gnarr about his time in politics and why he called Houston "the greatest city on earth."