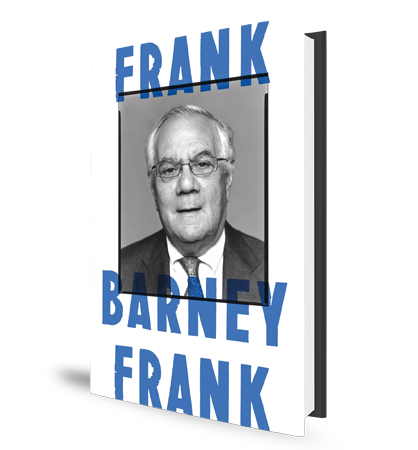 Barney Frank
spent 32 years in the U.S. House of Representatives serving Massachusetts's 4th District. His legacy includes the 2010
Dodd-Frank Act
, reforming the financial industry. And, in 1987, the Democrat was the first member of Congress to come out as gay.
He's written a memoir about his political life and his struggles as politician trying to hide his sexuality. It's called – fittingly – Frank: A Life in Politics from the Great Society to Same-Sex Marriage.
His book tour recently stopped in Houston, and Michael Hagerty spoke with the retired lawmaker about the recent fallout from Indiana's controversial Religious Freedom Restoration Act, and why he was wanted to pursue politics in the first place.
MORE: Barney Frank's Journey From Closeted To An Openly Gay Member Of Congress (Fresh Air, March 16, 2015)