Listen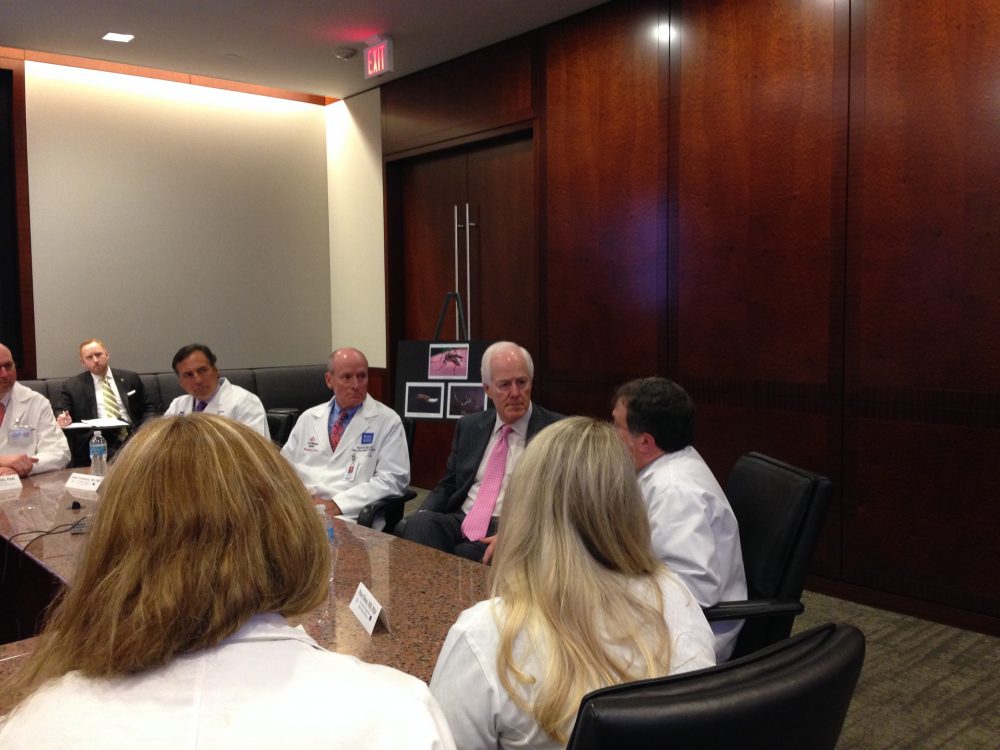 U.S. Sen. John Cornyn, R-TX, meets with doctors and health professionals at a Zika Roundtable held at Texas Children's Hospital Pavillion for Women on April 22, 2016
U.S. Sen. John Cornyn, R-TX, visited Texas Children's Hospital for an informational tour about Zika and other infectious viruses Friday afternoon.
He took part in a roundtable discussion about the virus, which is known to cause serious birth defects.
Cornyn said he will take his new knowledge back to Congress.
"What do we need to do in order to prevent this public health hazard from spreading here in Harris County and in Texas and across the country and make sure we stop this virus in its track?" he said.
The senator said Congress is considering the president's emergency supplemental appropriation request of $1.9 billion, to help combat the Zika virus.