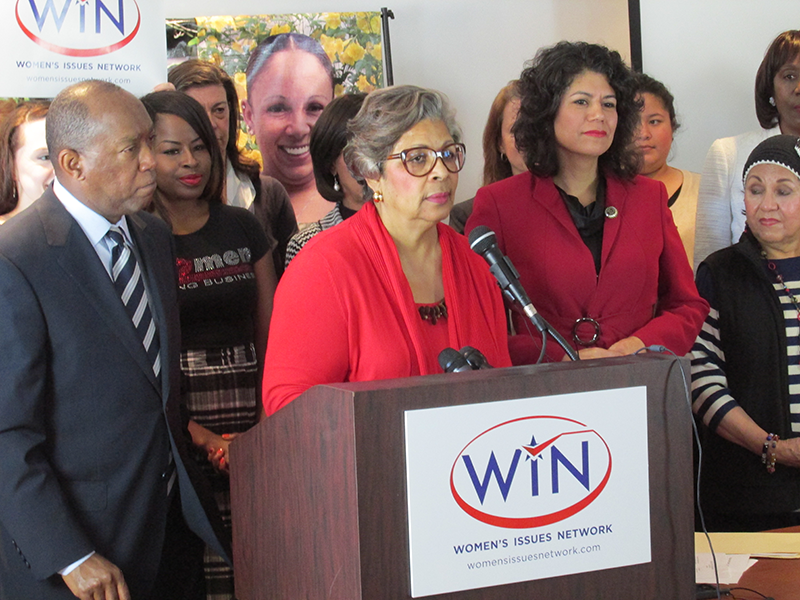 State Rep. Senfronia Thompson, D-Houston, is joined by fellow Democratic state representatives Sylvester Turner (left) and Carol Alvarado, both from Houston.
The event brought together representatives of advocacy groups such as the National Organization for Women, the NAACP, LULAC and Annie's List at The Women's Home, a United Way agency on Westheimer.
Several elected officials — all Democrats — were also there, either in person or represented by a spokesperson.
Among them was state Rep. Sylvester Turner.
"I'm standing here on behalf of my daughter, who's now 27, very much educated and working," Turner said. "And I want her to have the same opportunity that any man should have in doing the same job and getting equal pay."
Small business owner Laurie Robinson shared the story of how she left a company she worked for when she realized that she was being paid less than her co-workers in similar positions. She says her wake-up call came when she saw documentation of her peers' salaries.
"Doing the same job, doing even a better job because I was a top performer, doing my goals and making my goals every single year," she said, "I realized from that documentation I was making 25 percent less than all my peers even though I was the top performer in my group."
Star of the event was state Rep. Senfronia Thompson, who authored an equal pay bill in the last legislative session.
House Bill 950 passed but was ultimately vetoed by Gov. Rick Perry.
As a reason, Perry said that the law would duplicate existing federal law established by the Lilly Ledbetter Act.
But Thompson says all kinds of federal laws are mirrored at the state level.
"But for us to wanting to have this at the state level is because of this: It's cheaper to file a suit in state court," she said. "You get a resolution of a matter much quicker in state court as opposed to federal court."
Opponents of the bill also argued that it would open the door for frivolous lawsuits.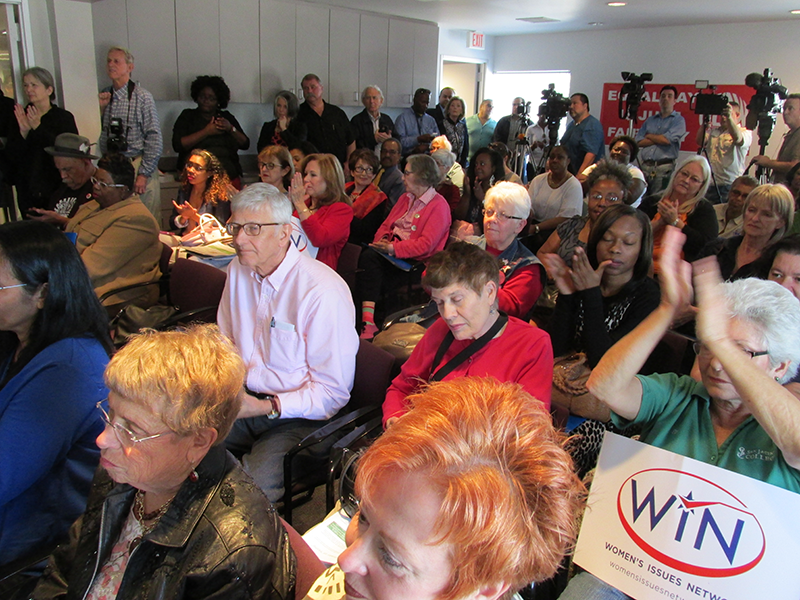 The Women's Home on Westheimer Road was packed with supporters of equal pay legislation.