Jury duty isn't something everybody aspires to and people often find excuses to get out of it. In Harris County, about 40 percent of residents who receive notices to appear don't even respond.
But Judge Susan Brown says it's essential that citizens fulfill their civic duty.
"Jury service is the backbone of our legal system. Without concerned citizens who are willing to come down and sit on juries and fairly evaluate cases, our judicial system grinds to a halt."
She says when people don't respond to jury summonses, courts are unable to try cases that are before them that particular day. She says that affects everybody in the judicial system, including lawyers, judges, victims and defendants.
To get more people to honor the call, Harris County District Clerk Chris Daniel has been running a public outreach campaign. It started in the spring of 2012 with ads on radio and television and later billboards in Metro buses.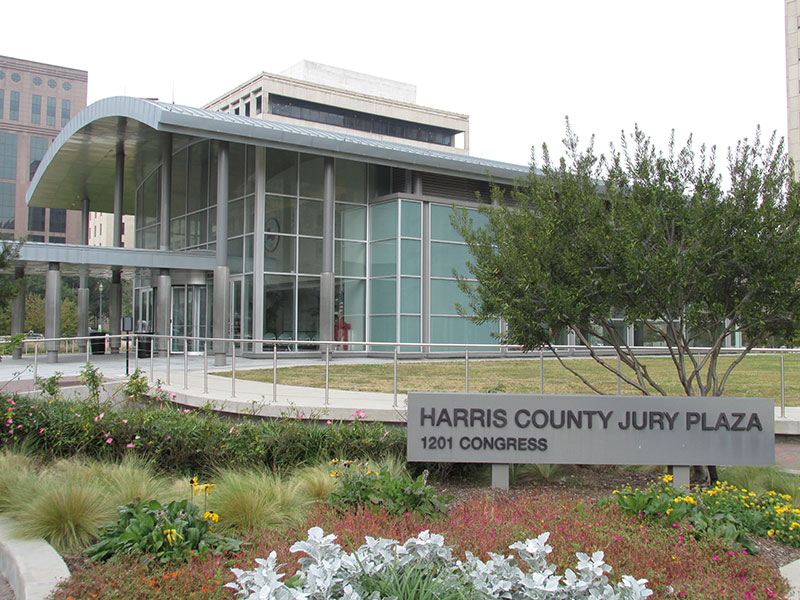 Now, 19 billboards will be put up along highways and roads across the county, featuring a soldier and the message: "He serves. Will you? Please honor the call to jury service."
Here's Daniel:
"Much like our police officers, firefighters and soldiers honor the call to serve their communities, their country, we as citizens should honor the call to serve our communities and country by doing our two constitutional duties: voting and serving on a jury."
He says while voting is voluntary, responding to a jury summons is mandatory and failure to do so can result in a $500 fine. Even so, Daniel says the focus of the campaign is not on the consequences for not showing up.
"You make a better juror when you decide to participate rather than being forced to participate. And so while we do summon you to jury duty, we want you to be here. And this is part of that campaign, to inspire you to want to serve."
The percentage of people who appear for jury service after receiving notices has risen to 34 percent from 30 percent in 2010, which the District Clerk's Office attributes in part to its ongoing campaign.
But there's still a large number of people who try to avoid jury service. Judge Brown says she knows many consider it an inconvenience or hassle.
"But we've done an excellent job over the past years in making jury service an easy, very easy thing to do. We have a beautiful new jury assembly, we have parking that's right across the street. We provide bus passes for those who want to take Metro or other transportation."
And just recently, the pay for jurors in Texas was raised to $40 a day.